[en] [sex-with-a-stranger] I Want Random Dick to Use Me Like a Slut and Then Go
Before my husband and I had kids and were married, we went on a long road trip before the wedding. We had to stay at a rest stop overnight. Around 3 AM I had to go pee. I walked across the parking lot and around to the back of the building. Before I went in there was a really tall handsome man standing there smoking. He said hello, I said hello back. I felt him staring at me the whole way in. Back then I got horny so easily and loved the attention although I never slept around. Something inside me felt different that night. I wanted to be treated like a slut. That I am…
When I was washing my hands I looked in the mirror and felt like I look like a hot mess but also cute at the same time. I'm barely over 5 feet tall, have a really small build besides my ass that grew ever since I met my fiancé and partially because I was a cheerleader all my life. When I had kids all my weight went to my tits, hips and ass.
Anyway, when I walked back out I made sure my pajama pants were pulled up nice and high. Showed off my fat ass a little bit, and a tiny bit of camel toe. I walked by him and he said hello again, I said hello back. He said something like "oh girl if I had 10 minutes alone with you"… I turn back around and asked what he just said. He stuttered that he said nothing and looked embarrassed. I asked again what he said and he apologized and said he didn't mean it.
I walked back inside towards a family restroom and told him I'd be in here if he wasn't all talk. It felt like the longest minute my life until he walked in. I asked him what he had said outside, he acted awkward and didn't say anything. I was done with his game, as I was walking out I said something like "he was all talk". He pushed me up against the door, one hand around my throat, one hand between my legs and his lips on the back of my neck. That's exactly what I was hoping for.
Things moved fast and was so hot. I was on my knees in under a minute. He wasn't as long as my hubby was, definitely thicker. I gave him a really sloppy blowjob. One hand on his dick, the other on his balls.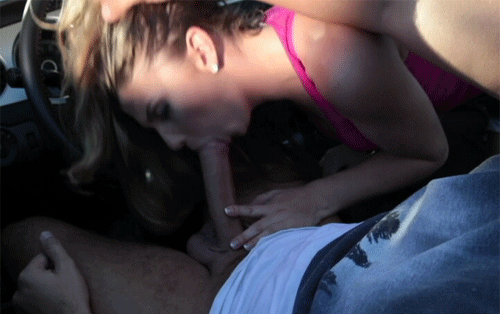 He picked me up onto the sink, took my shirt off. He sucked on my tits, I jacked him off. He tugged on my pajama bottoms. In that moment I wish I had worn panties because I was very wet, I let him take them down and kept my legs shut. He told me to show him my pussy. I acted all innocent and asked why, what was he going to do with it?
He wasn't playing, he ripped my legs open and went for my clit. I had a small orgasm pretty fast but all I wanted was dick. Thankfully, he stood back up pretty fast and kissed me. My pussy tasted delicious off of his lips.
That thick dick against my pussy… I felt like a slut for the first time
He grabbed my hair, told me to put it in and went back to kissing me so passionately. I rubbed it across my pussy, as soon as he felt something warm and wet on his dick, he gave it a push. He fucked me hard and rough exactly how I needed it. I wasn't close to another orgasm I feel until he talked nasty to me. I went from 0-100 real quick. Started with a little name calling and got more intense. I'll never ever forget what he said that made me cum.
– You got a real tight pussy. You gonna cum on this dick, aren't you? Cum for me you stupid slut…
I gripped his back so tight I left marks. He sat on the toilet and told me to get my ass over there. I've never seen a dick so creamy, not even with my hubby. I swirled my tongue around it cleaning it spotless before turning around, putting his dick back in and sitting on his lap. His eyes were glued to my ass riding his dick nice and slow. I put on a good show for him rubbing my asshole and putting a finger in, then another. He said he liked that kinky shit, moved me 45 degrees, replaced my fingers with his and bit on my tit. He asked me where I wanted his cum, said my mouth. Out of nowhere we hear a woman screaming his name out in the main area somewhere.
– Oh fuck that my wife. Shhhh be quiet. – I whispered I didn't know he was married. He told me he had his wife and 4 kids in the car. I said my fiancé was in the car it was the hottest thing ever in that moment. He whispered to stop moving or he was going to cum.
I said I couldn't stop with his fingers so deep in my ass and I'm not getting off. He said I better stop. I told him to go ahead like I know he wants to. He was completely still and I barely moved my pussy on it.
– You want a baby? That what you want? Imm'a fill you up bitch.
He covered my mouth, finger fucked my ass and bred my fertile pussy. I switched with him to push the cum out. He kissed me and said thanks, put those fingers in my mouth and wiped his dick off on my tits. He didn't say bye or anything. Walked right out. I sat on that toilet feeling like the biggest slut in the world. 15 minutes ago I was going pee, now I had a stranger's cum leaking out of my pussy. Cleaned myself up, went back to the car to sleep.
Fast forward 5 years. Married with 2 kids. Our sex life is healthy, I think. Most days I have no desire to have sex with someone else. Just that idea of what happened creeps up on me and I want that again bad. But how do you find that? It's kind of a right place at the right time thing. I could arrange to get laid, that's not the point. I want random dick to use me like a slut and then go.
So, last weekend I was grocery shopping. This tall, fit, tan Hispanic man hit my cart with his on accident. He was very apologetic. Seen him 5 more times after that. Out loading groceries and he walked up and ironically was the one next to mine. We talked for a minute. He made a few dad jokes. I asked if he had kids because of his minivan. He was married with 5 kids. He asked me and I told him I have 2. I left out if I was married so he asked, I said yes.
He closed his back door and said:
– Aww… that's too bad – and shot me a sexy smile. I asked why it was bad since he was married too. He said I was right, never mind he was being ridiculous. I had butterflies like crazy, I knew what he wanted. I asked how much time he had because I really wanted to see inside his van with his nice tinted windows. I think we both were on the same page.
He got in the back and sat while I closed the door behind me. He kissed me, put his hand up my shirt and I undid his pants. He was fucking huge. By far the biggest I've had.
There I was again, not even a minute in and had a stranger's dick in my mouth. Once again, I felt like a true slut…
His arms were so long, he was gripping my ass and asked me politely if he could touch my pussy because it would help him cum faster. I told him he was crazy if he thought I wasn't about to let him fuck me with that big dick.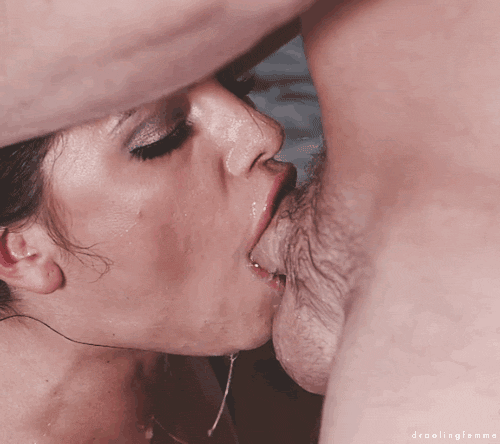 He looked so happy sliding his hand on my pants all the way to my pussy. He said:
– Holy fuck – once he reached my overly wet hole. That was my cue to turn my rarely used slut mode on. I face fucked myself on his dick, got him nice and sloppy and jumped on.
Took me a minute, but I was able to fit the whole dick in my pussy giving him a good ride. It didn't take long before I came. My legs were shaking and I had to get off of him. I collapsed on the seat, spread my legs and said to pick a hole, any hole. I thought it was funny but I realized he looked confused. I elaborated, like pick a card, any card. He said he understood but didn't get if I meant any hole.
I pulled on his shirt to have him kiss me, used two hands to play with his dick and told him I didn't care what hole he fucked I just needed his dick. He kissed me while I rubbed him all over my wet pussy waiting for him to pick a hole.
– I never did anal sex – I was like – what??? He said his wife hates her ass touched and his exes said he was too big. I got overconfident, rubbed spit all over his dick and aimed that giant thing at my tiny, not prepped hole. He definitely was new to this because he didn't slowly ease it in. Oh no, he treated it like it was a pussy and rammed it on in.
I looked down and seen most of it still wasn't in. He pulled back and rammed my ass again. I've never felt something so intense in my life. It was one of the most painful things but one of the most pleasurable. I couldn't move, I couldn't breathe, I couldn't scream. He said he couldn't fit it all in that position and flipped me. My ass was up in the air but he was pounding me so hard that I ended up on my belly barely being able to touch my clit.
I had the most intense sounding orgasm. I was screaming like I was being attacked. My whole body went numb and I couldn't make any clear thoughts. Apparently, I had no control of my bladder even. He literally fucked some pee out of me. I was hoping he thought I was a squirted but didn't care in that moment.
He asked where I wanted his cum, my face was in the corner of the seat so he didn't hear me when I mumbled "anywhere". When he put all his body weight on me so he could hear me, I thought I was being ripped open. I yelled out to cum wherever the fuck he wants.
He flipped me back and put it in my mouth and stroked it. I was glad that it was in me at least because I was going home. Of course not. He pulled back and drenched me in cum. My face, hair, tits, everywhere. He put it back in my mouth and told me not to stop until he was soft. He was getting there, but the softer it got, the more he got in my throat.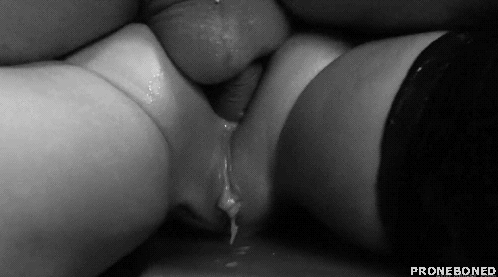 I was a mess getting out of that van. I cleaned myself the best I could for the way home. I need to do this again sooner than later.
You'll also like these stories: