[en] [slave-girl] My Perfect Little Slut
To Heather, my perfect little slut.
It's late in the evening and we are out on the town. As I'm walking the room of a crowded club, I see you waiting. You are leaning against the wall and you don't notice me sizing you up. I take in your appeal: Long, sexy legs; hips and ass barely covered by a red micro-mini skirt. A spaghetti strap top, which makes it obvious you are not wearing a bra. I see all this and then I look around the room smiling, because I know you are with me.
I move in alongside you and grind my hip against your side, giving you a feeling of my growing rock. You feel my hand slide up your thigh and under your skirt taking your perfect ass into my hands. Then you hear me whisper into your ear:
– It's time for me to see how much you truly are a slut. I wanna see how "cock crazy" you are. If my little anal freak is worthy of calling herself my Slut.
I squeeze your ass one more time, then lead you to the dance floor. We wedge our way to the middle. It's dark and smoky, with hardly any room to move. With the floor pack, we start to move with the crowd. My hands find your ass again, squeezing and massaging it in rhythm of our moves. Your hands move under my shirt and up to my chest. Soon, your ass is getting spanked in time with the music.
Soon, I spin you around, so your ass is grinding into my rock. I grab a handful of your hair and tilt your head back, so your ear is to my mouth. As you grind your ass into me, you feel my hand sliding up the front of your skirt, then landing on your pussy.
– What a wet pussy my bitch has… I bet you can't wait for it to be filled and fucked by my hard cock. Tell me whore, what would you do to get my rock out of these pants and into your hands? What lengths would you go to get fucked mercilessly by my 8″ rock? – Just then you feel two fingers pressuring there way inside your wet hole.
I can see that my little freak doesn't like to waste time
As we leave the club, it starts to rain as the cab pulls up and we jump in. Inside your attention immediately goes to my rock. Without hesitation, and as a true slut should, you pull him out and drop down to wrap your tongue around its girth. Without reservation of the cab driver, you swallow its length while cradling my balls with your hands.
With my free hand, I raise your hips up into the air so that your ass is facing out the window. With my arm stretched out, my finger finds your dark hole and probes its way into your tight ass. The cab driver seems unaffected with the backseat action, until I pull your hungry lips off my Rock and push your body up.
With your upper body leaning into the front seat, I position myself behind you with your ass in my face. As my tongue replaces my finger in your ass, you start to moan. I spank your ass and order you tell the cab driver what I am doing to you, or else I'll stop.
– He's tonguing my asshole! – you respond.
– And how do you like it, my Anal Slut? – I ask.
– I fucking love it! I love being your anal whore! Please don't stop. Don't stop teasing my tight ass!
Moments later, I grab hold of your hips and lower your body down, until you feel the head of my rock at your tight ass opening.
– Tell me how bad you wanna be fucked, bitch. Tell me and cabby there how bad you need it in your ass.
– Please fuck my ass! I need my ass fuck, please fuck your sluts asssssss! – As those words come out of your mouth, you feel my rock pressuring its way into your hole. Deeper and deeper, it penetrates with every thrust of my hips.
– Take it bitch, take this cock in your ass and fuck it, fuck it like only an anal bitch can.
– Yes, yes… I'm fucking it!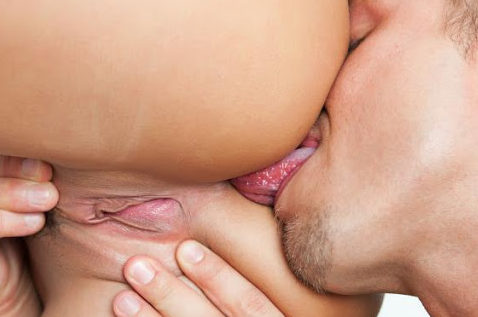 As my assault on your ass continues, you greet each of my thrusts with one of your own, causing my rock to bury deep in your ass.
– Keep it up bitch, keep working that tight ass of yours. – Soon you feel your ass being spanked after each thrust. As the combination of pain and pleasure mix, you start to lose it, on the verge of going over the edge. – Come on Slut, take it. Take it and love it. Let me hear it bitch.
– Oh god, keep fucking my ass!
– What are you?
– I'm an anal slut!
– What?!
– I'm a FUCKING anal slut!
– Who's slut, bitch? (SLAP!)
– I'm your slut, I'm your dirty little anal cock sucking slut!
As the hammering of your ass continues, so does the speed of my thrusts. Soon, I feel my cum raising in my balls and the head of my cock starts to swell. I know I'm about to blow my load, so I reach up and grab a hand full of your hair to brace myself for the explosion.
– I'm going to cum, I'm going to cum and fill your ass with my hot seed. Are you ready bitch, are you ready to get your ass fed? Squeeze my cock, you little slut. Here it comes, here it comes! Take it, you whore, AHHHHHHHHH!!!!!
– Lovin' your porn style…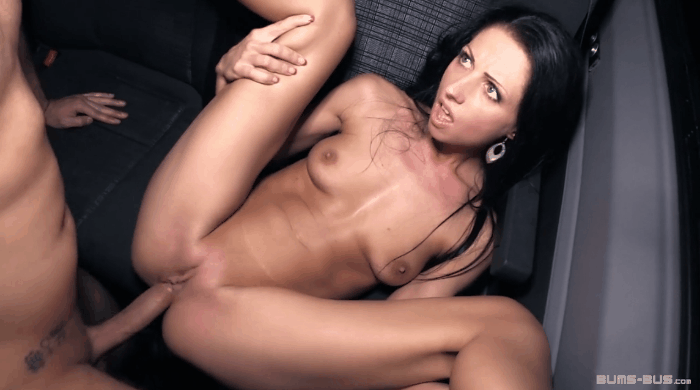 You'll also like these stories: