[en] [black cock] A Hot Housewife Riding a Big Black Cock
HI… my first time writing here, so I hope u bear with me. I am Leeza, 38 years old hot housewife with shapely round boobs and hot ass. I am happily married to a hunk of a man with a mighty sized dick that I love so much. I am hyper sexed all the time and have experimented all avenues as far as possible in sexual wisdom i.e straight, lesbian, threesome and so on… wow. And to tell you the truth, I still can't get enough of it… I mean, I always seem to want more. Let me relate this true incident that happened a few months back.
My husband is an Audit Manager in a local bank and travels all over the country to carry out audits in all his branches and is mostly back on weekends. Some weekends he doesn't come back to complete his task at the branch and I end up all alone… horny as fuck. We will end up with phone sex with my large dildo stuffed up in my pussy and a vibrator up my asshole. I will orgasm numerous times but I could not find fulfillment. Due to my hypersexual requirements we always end up quarrelling and I told him that I am bored to death being coop up in the house with no entertainment at all. So my dear husband suggested that I should go hangout at our local watering holes and meet people to get over the stress.
That's where it all began
The following weekend my husband was not due back and I made arrangements for a night out with Ella, my buddy from college. I told her my predicament and she understood too well as she too had been suffering because of her husband's ED problems. So its confirmed… two sex starved horny bitches will be out for a ladies' nite this weekend at a local bar… Home Niteclub, here we cum.
On the said day, I had been horny and wet all day long, can't wait to have some fun and maybe a good fuck. Had a shower shaved my legs and my pussy… Put on a halter neck sheer red short dress only, plus my red CFM stilettos… I was ready.
Ella came to pick me up and off we went. In 30 minutes we were there, Ella packed the car and we both exited. Straightened out our dresses and started walking to the entrance of Home Niteclub. It seemed very quiet from the outside, so we thought that the was no one inside. We slowly pushed the door open and walked in to see only a handful of guys sitting at the bar. Ella found two bar stools vacant at the corner of the bar and suggested we sit there… I agreed, we would have a better view that way.
The bartender was a handsome looking guy who came over to get our orders, both of us ordered Virgin Vodka for starters and began surveying the surroundings in the club. Not bad at all, there was a dance floor and a band playing slow music in attendance, there were also a couple of booths in another corner which looked very cozy and private. The bartender brought us our drinks and we savored it and ordered another round…
Ella was also dressed in a hot black dress that showed her lace panties while she was on the bar stool. She loved my dress too and was pleased to see my protruding nipple thru the sheer dress, I swung my stool around and exposed my clean shaved pussy to her. She was so excited that she excused herself to go to the ladies' room, catching me by surprise. She said:
– Just hold on a minute, I'll be right back – and off she went… sashaying to the ladies'. In a minute Ella walked back and sat on the bar stool… swung around and showed me her cleaned shave pussy too.
While Ella was stuffing her panties into her handbag, a smart tall black guy came around to us and offered to buy us a round for some company and small talk. He introduced himself as Sadda and extended his hand to us. I knew Ella loved black dicks and it was going to be her day or night. He grabbed a stool and sat next to me and proposed a toast to us with all at the bar joining in chorus.
After some small talk Sadda's rough big hands were all over my thighs and the dirty talk began, as I was horny and wet I reciprocated and it was quiet lively. Ella felt left out and was drinking away and ordering more drinks. Being the gentleman that Sadda seems to look like, he saw Ella's reaction and understood the reason. Sadda invited both of us to join him and another friend of his at one of the booths where he was sitting earlier. I accepted his offer so that Ella too will have company. Ella was tipsy so I basically dragged her with me, led by Sadda thru the crowd already gathering on the dance floor. At the booth was another handsome black gentleman, Harry after the formal introductions a hug and a kiss on the cheek each Ella and me… we all settled in the u-shaped sofa.
We all had couple more drinks, I and Sadda had a dance to a hot number and Sadda's eyes were focused on my bouncing tits. After the dance I told Sadda that I need to go to the ladies' and he accompanied me, when I came out Sadda grabbed me, push me against wall and landed a kiss on my lips, horny me couldn't resist our tongues lashed at each other, my breast was being squeezed, my nipples pinched and my pussy grinded with something hard in his pants. Suddenly Sadda stopped, he looked down at the floor and apologized feeling remorse for pushing himself on me.
I just cupped his face with both my hands lifted it and gave him another hot open mouth kiss. On our way back to our table Sadda mentioned that he couldn't hold back and was horny like fuck. I hugged him while walking and told…
– Do whatever you feel like doing… I am all yours.
Sadda threw his arm over my shoulder and kissed my forehead. The moment we reached the booth we were caught by surprise as Harry and Ella were lost in their own world, Ella was riding Harry like there's no tomorrow and Harry was sucking on Ella huge tits. Seeing this I sat Sadda on the sofa and I knelt in between his legs and unzipped his pants and took his dick out. OMG… a big black thick veiny dick with a humongous purple dome with one eye oozing precum…
I winked at Sadda and put his dick in my mouth…
No foreplay whatsoever – we were both horny like fuck… and sucked from the top to the bottom. I surprised myself that I could take all of him, I slurp and lick his black balls then I lick his dick making it all wet. I stood up hiked my dress and sat on Sadda's schlong, taking it all in one go Sadda was surprised. Wow, I just sat there enjoying the fulfilment of filling every crevices of my pussy.
Sadda opened my dress cleavage and started squeezing my boobs and sucking on my already hard nipples. Just sitting there I was experiencing the oncoming orgasm without any movement at all. I used my pussy squeeze his dick and Sadda responded which was as good as riding for me. Beside me, Ella already had multiple orgasm from all the moaning I heard was now lying on the sofa with Harry pounding her from the top her huge boobs were going flip-flop-flip-flop against her chin. While still sucking on my nipples, Sadda raised his back and in felt his big black cock fill me further, causing me to explode into my orgasm that came like a tornado. I was jerking, delirious and squeezing Sadda's shoulders to control from falling off him.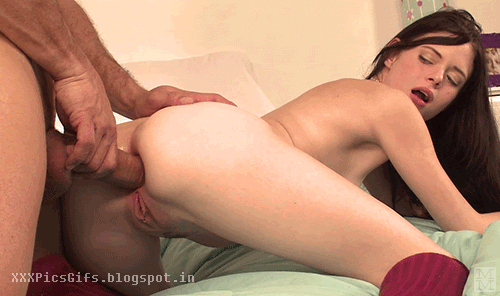 I relaxed my grip and flopped onto Sadda's chest breathing heavily while Sadda carresed my hair and showered me with kisses.
After I recovered from my orgasm, Sadda made me kneel on the sofa for a doggie-style fucking. I agreed because that's my favourite position and with all lubricants in place Sadda put his dick in my pussy and started pumping away. It felt so good, so delicious that I climaxed about three times but Sadda was in control and he just banged it in the way I love it. Then Sadda's dick trembled and he shot his load fast and hot into my womb, I too orgasmed again.
What a nite – I thought and a lovely black dick to feast on but Sadda surprised me when he pulled out his dick that was still rock hard and push it into my butthole and the process repeated again. Although it was painful taking such a big long dick in my ass, it turned out to be great after adjusting to the size and I push back more to get him in more and I was climaxing like never before.
The sofa was basically wet, but I was not bothered. Then came some heavy breathing from Saddda and I knew he was about to blow annd I started moving back faster. We both climaxed together and rested awhile before I cleaned up Sadda's lovely cock with my mouth, savouring both our love juices on it and Sadda ate me out in return causing me to climax twice again.
After relaxing for a while and another round of drinks we exchanged contacts and after the hugs and kisses and promises to meet again soon we left. I drove back because Ella was blacked out, excuse the pun, and she spent the night with me where I licked her pussy out to get a taste of Harry, while Ella was sleeping.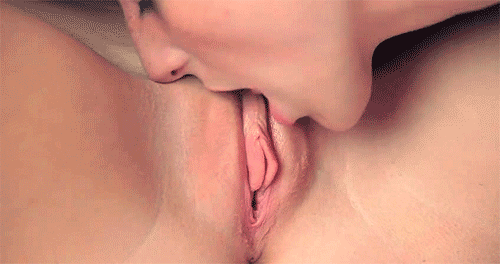 You'll also like these stories: