[en] [black cock] A Lesbian Wife Still Needed a Black Dick
Hello to my readers, I'm Rebecca, a recently engaged, and very curvy, 43-year-old woman, who truly enjoys being sexually intimate, and like a lot of women on this website, I'm journaling my encounters as a form of therapy.
My sexual preference is geared, specifically toward black men, they get my motor running, if you know what I mean. I was introduced to the joys of sexual intimacy by a young Jamaican lover, let's call him Rick, who introduced my own fantasies to me, meaning, I could tell him things during sex and he would oblige me with the fantasy, and with role-playing that specific fantasy perfectly. I didn't have to be shy, I didn't or should I say, that he never made me feel ashamed or awkward about my sexual desires or proclivities during or after sex.
For example, I told him that my former boyfriend hit on me, and asked me if we could be fuck-buddies, well Rick turned my anger and embarrassment into a sexually charged fantasy, by incorporating my ex-boyfriend in my sexual fantasy, so while Rick fucked me in every position that afternoon, I was shouting out my exes name and imagining he was fucking me, and I was fucking out of my mind with lust for Rick, as his openness to let me just enjoy having intimate, yet open sex without feeling guilt or that I was hurting him emotionally, actually he encouraged it, which only made me fall in love with him even more.
Rick had an alluring, and addictive sensuality in his full body swag, especially in his walk, a handsome, fair skinned Jamaican black man that had an unstoppable sex drive, coupled with the confidence of an Adonis, made him completely irresistible, who's cock I called "ever-ready." My fiance, Steve, who enjoys being cucked, is white, and enjoys my sexual proclivities toward black men, specifically Rick, so he has encouraged me to express myself online to anyone who can identify with me.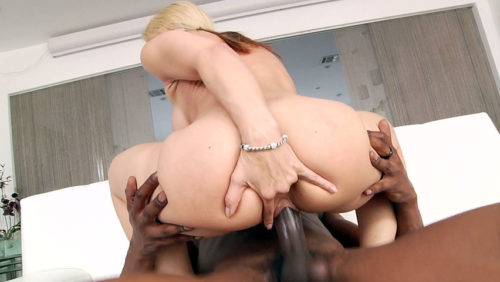 I was deeply in love with Rick, and I still am to this day. My sex life was normal before meeting him and I no real complaints other than, my earlier lovers could never last long and had a long time recovering after ejaculating, but when Rick came along, he made me feel special, like I was the most desirable woman alive, he wanted me all the time and could ejaculate a dozen times a day, which made me feel like I was a great lover, which allowed me to open up sexually in many ways, because being with boosted my confidence.
We would talk about everything, especially about everything sexual, we would read sex stories, watch videos, make up sexual scenarios and delve deeply, in the most fun and exciting ways to enhance our sex lives.
But, I wanted her for real…
My best friends co-worker, Melanie, an older Hispanic woman of 37 years, was the first woman that turned me on sexually and I admitted this to Rick, and he included her in our sexual fantasies which blew my mind with lust for her, and over a period of time, I said that I wanted her for real, so he met with her and encouraged her to pursue me, and to my surprise, she was heavily bisexual and had a preference for females over males.
Bypassing a few details, Rick made it happen, and she taught me the art of lesbian kissing, rubbing or tribbing with our clothes on, and this lasted for a month until I was comfortable enough to let her see me naked as I masturbated to her as she stripped privately for me, while Rick gave us our privacy and this lasted for another month. During the third month is when I went hole-hog as Rick allowed us to privately date each other and make love, as I told him that I was ready to take the lesbian plunge. Melanie ate my pussy for hours and I fell in love with her immediately, or so I thought. I loved it, and she labeled me her "Vanilla-Top-Pawg."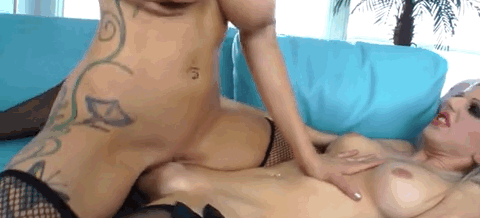 Rick's confidence was very grounding for me, allowing me all the time I needed as I was exclusively sleeping with her and not him. He left to go to Jamaica for three weeks, and told me that I should enjoy my new found bisexuality with the full confidence that he's okay with it and that it has only enhanced his sexual affection for me. I was elated, truly happy as the words came out of his mouth. I wanted him to fuck me immediately, as one last fuck before going away.
– You have to ask Melanie if we can fuck, cause your pussy belongs to her now, so check with her first! –  he said.
I was shocked, turned on, and wondered if he was serious, and believe me, he was, because he gave me the phone to call her, and he put her on speaker phone as I asked, and she was flattered and turned on, and she said:
– No! I don't want Rick fucking you, I want you for myself, at least for now, so since you are asking me, my answer is no, I don't want to share you Rebecca, I want to see if I can turn a straight girl into a lesbian and hopefully steal you away from him.
Rick heard everything, smiled, and I knew just what to say, as I agreed and expressed my love for her as we hung up and expressed our mutual affection for each other. Rick smiled at me and we passionately kissed while I thanked him, and told him that I would never become a full blown lesbian because I'm way too attracted to men.
But I loved expressing my lesbianism to Melanie as often as possible, and how I preferred pussy to cock, she loved it and so did I. Rick loved my admissions also, but he knew it was more of a permanent role play than an actual lesbian preference. Rick hadn't returned to be with me for two months, but we spoke on the phone as often as he could, but during that time I ate pussy, tribbed, kissed and had my pussy licked and sucked like there was no tomorrow.
Melanie and I had a love affair, and she moved into an apartment next to mine on the 18th floor. I admitted my affections for her to Rick and, again, he encouraged me to enjoy the both of us, and even gave Melanie first rights, or control, over my sex life, which was hot as hell, so over the next two months if I wanted to sleep with Rick, I would call her or walk next door to ask, sometimes her answer was yes, but often the answer was "NO!".
In two months, she allowed Rick to fuck me three times
At first, I loved it, but after the first month, I became frustrated and my lust for her waned, which Rick already knew would happen. Two months passed and at the beginning of the third month Rick, brought in other fantasies, like cheating on Melanie with him, everything was timed until he thought I was ready.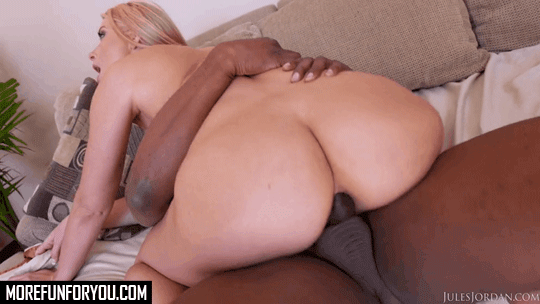 I cheated on her and it was such a rush, it was addictive as I fucked Rick with more passion than I ever had before, and during that time, he introduced anal sex, slowly and passionately. I fucking loved it and it became our preferred method of sex. I woke him up with my passion, and he went to bed with my passion. Our lives revolved around passion, kissing, caressing, blowjobs, fucking, and anal was a daily gift for me but also for him.
I became a great lover and realized my growth in the art of love making. Rick was the best lover I ever had, as he allowed me to engage in every sexual fantasy I could imagine. I felt in control, as he allowed and guided my sexual development with a cool hand. I was his gay girlfriend, his lesbian wife, hotwife, cheating hotwife, pornstar, whore and even his prostitute.
I preferred rough sex preferably rape-sex role-play, anal sex and all adult movies, especially interracial, gangbangs, and lesbian porn. I enjoyed everything about adult movies because it freed me to see what other women were doing in the bedroom, seeing their fantasies and desires on film. But, I mainly enjoyed it because I was so turned on that so many women enjoyed fucking, even if they were acting, you could still see the ones who truly enjoy what they were doing, and I love it even now, especially because women have taken the power of porn, away from men and we now dominate with our will and fantasies, as we bring them to life on the big screen or should I say, on the online computer screen.
I will be expressing my journal as an homage to my best and favorite lover and a few other types of adventures for my readers to enjoy truthful tales that are journaled. I will expand in detail all my lesbian affairs, and my encouraged hardcore cock affairs with Rick and others. I will expand with full sentences of what they said and how the said it; I will engage in the full story telling of my illicit affairs also, with a full character reference. Stay tuned.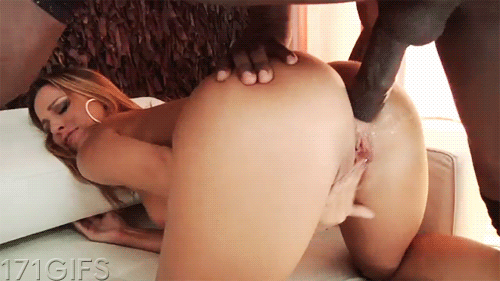 You'll also like these stories: