[en] [cuckold] On a Mission To Do a Threesome With My Wife
In high school, except for my senior year, I didn't have a girlfriend. I played in the stage band, hating to share my position with any other trombone player, even though we were all pretty good friends. The band director looked it from an educational position and his goal was to have as many students as possible comfortable in the jazz idiom of their music education.
My senior year, I dated a girl from my church who dressed very modestly, and when we went to the beach she wore a one piece swim suit and when lying on her stomach on the beach towel, covered her upper chest with a towel so that there was no way to see anything if I should try to sneak a peek down her front. When I visited at her parent's house, her dad would look in on us now and then to do a "hand check" to make sure we weren't misbehaving. Not a chance; I would get a hard-on just holding her hand walking down the street, and we didn't even kiss until the last night before I went off to college. There was never any doubt that she might be interested in another boy, so there was no reason to be jealous.
Away from home, things changed rapidly; I felt a breast for the first time on the night train going home for Thanksgiving my freshman year. This was a girl I met at the college, and we were off to the races (so to speak) as soon as we returned to school after the holiday. I never saw my high school girl again. Donna was of a churchly background also, and felt guilty that she had let a boy she dated the previous year "feel her up" and finger her. He had asked if he could put his penis in her "just to see if it would fit", but she had refused. I was devastated, and she felt terrible for "cheating" on me before we even met, like damaged goods, I suppose.
At any rate, I couldn't keep my hands off Donna, or out of her pants. On several occasions, I would jerk off while she held my penis in her mouth, and we had anal sex a few times. Vaginal sex however, was out of the question. She wanted to save that for our wedding night, as we soon realized that we were meant for each other and assumed we would get married shortly after college.
Now, the jealousy demon consumed me, and I was definitely a pain about keeping her all to myself, which she resented somewhat. I even scolded her once for sitting with her legs crossed so that someone could see up her leg, and reminded her to close the curtains of her dorm room when she changed her clothes. We became officially engaged, but she called it off my junior year.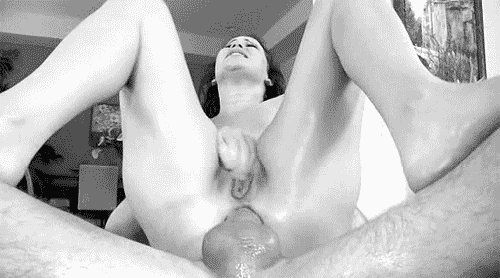 During my first marriage, things changed in my mind, and I told Sarah that I had a dream that she had "entertained" the high school basketball team at a party. She answered that in fact, she had probably dated all those boys at one time or another, so I guessed that her boobs had seen the light of day on several occasions, and that quite a few boys in her school had played "stinky finger" with her. She did admit that she had been drinking on a date, had "gotten carried away" and that her boyfriend had actually fucked her. "A little bit" – she said.
I liked to imagine my wife in a threesome
My mind dwelled on the fact that she had been intimate with boys before me, and I was curiously aroused by the thought; I allowed my imagination free reign. Well into our marriage, I fantasized about having a threesome with her and my best friend, and even proposed the plan to my wife, but she expressed shock at the suggestion and flatly refused. I still wonder what it would have been like to be getting a blow job with Sarah on her back – and feeling her body being jolted back and forth and watching as my buddy plowed into her spread-eagled legs at the other end. I probably would not have been able to hold back more than a minute before gushing my wad down her throat.
Another scenario would have the two of us tag-team fucking Sarah, neither of us cumming until each of us had had several turns. I found out later during our divorce arguments that she had fucked her cousin's boyfriend during the time we were engaged and "on the pill" for me. So much for her moral standards and refusing the threesome!
So my wife now, also previously divorced, is a music teacher, and gives piano lessons on the side. We met in college, but did not date, each marrying the wrong person for some reason. When we first became intimate, I expressed curiosity about how many men or boys she had been to bed with, knowing of course, her previous husband, and probably two guys in college that she had dated pretty seriously. I also thought it a reasonable assumption that she had sex with a guy she had become engaged to after high school. She did not answer me directly, only saying "not that many", so I guessed five for sure, but probably not more than ten.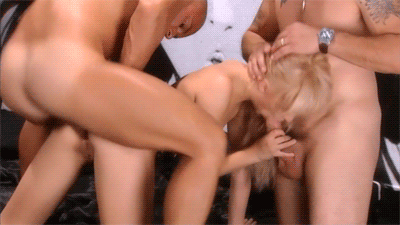 I find it erotic to think of her spreading her legs for someone other than myself when we make love. My wife is currently starting to teach piano to the husband of a secretary at the school where she teaches. The lady is paying for the lessons as a birthday present for her husband, and he comes to our house for lessons. When we were introduced, I thought he looked remarkably like my wife's previous husband, but much better looking.
I usually work in my shop in the basement during the lessons and keep the doors closed to keep my noise from intruding. The first lesson kind of surprised me in that I only heard the piano being played maybe the last ten minutes of the hour-long lesson, but could hear their voices dimly in pleasant conversation, with occasional laughter.
The second lesson started out the same way, with no music being played, and when I came upstairs to get a beer, I noticed that the door to the living room was not closed completely, and I could see them sitting on the couch together chatting in a friendly manner. Joan was wearing a pink low cut tank top with spaghetti straps and as I watched, she would lean forward occasionally to make a point. Scott's eyes drifted down, and I could feel my pulse quicken at the thought that my wife was teasing another man, offering him a chance to look down her front.
She always wears push-up bras, which I really enjoy, and as Scott's eyes lingered on their target, I knew what he was seeing. After a bit, the music began and I could hear Jean giving instructions about playing piano. Coming upstairs again and looking through the half open door, Scott was sitting on the piano bench and Joan was standing next to him on his left side. She reached across to turn the page of the music and said something to Scott. He turned his head towards her to listen, and his face bumped hard into her breast.
– Oops! – he said. Joan smiled and said:
– That's OK – and backed away, but only a little bit.
The next lesson, I left the cellar door open, though I was making quite a bit of noise with the table saw. After a bit, Joan called down that she was closing the door because of the noise, though I could not hear any piano playing between cuts with the saw. After a bit, I heard the stairs right above my workbench creak. Our bedroom is upstairs. On the pretense of going to the refrigerator, I found that the door at the top of the cellar stairs was locked; it had been repurposed from an old bathroom door during some remodeling, and I never bothered to change the door knob.
Because of the way the door was hinged, the locking part of the doorknob was on the outside. When it was time for the piano lesson to end, I came up the stairs again, and pretended to discover that the door was locked. After some pounding, Joan came and opened it and apologized for her mistake when she had closed it earlier. I noticed their hands brush against each other as Scott went out the front door. I think that for a threesome to go well, the other man should probably be the wife's choice; the piano lessons have me thinking again of the possibility…
You'll also like these stories: