[en] [glory-hole] I Needed a Bigger Buzz and a Glory Hole
The morning after my birthday, when I woke up, I was still really horny, and a little buzzed. I wanted some more cock.
I took some vodka out of my mom's cabinet, and made a screwdriver. I chugged it down, and then took a shower. After my shower, I got dressed, grabbed the vodka and orange juice, and my sexiest white pantyhose, and got in my car and headed back to the bookstore.
When I got there I sat in the parking lot and made some more screwdrivers. It was only 9:00 AM but I didn't care. I needed a bigger buzz, and some bigger cocks.
I went in and went to the counter to get change for the video booths. The guy working there had been there all night and remembered me. He said you were quite the attraction last night, and you're back already. He said that I could make some good money here, if I wanted to. I said how. He said had some regular customers who were always looking for some young ass.
I could tell them what booth to go to, and tell them that I had a nice sweet young guy in there for them to enjoy.
– Alright – I said – but how much can I make?
– I'll tell them it is $20.00 for a blowjob, and $50.00 for a fuck. We split it 50/50.
– Sounds good – I said. – He said:
– First, I want to see how good you are.
I went behind the counter and pulled down his pants, and gave him the best head he had ever had. After I finished I went to work.
A glory hole, only for me…
I went into booth 7, took off my clothes, and put on my pantyhose. Even though it was only 9:00 AM, there were several men there already. I heard the door next door open, and a hand came through the glory hole.
I walked over, and this guy started rubbing my cock. I stopped him and invited him to come into my booth.
He came right over, and started rubbing my pantyhosed ass.
– I want this ass – he said.
I unzipped his pants and sucked his cock until he got nice and wet. I pulled my hose down and put my ass towards his cock. Right away, he shoved it in.
He was rough, but it still felt good. I put my arms behind me, grabbing his ass, and pulling him deeper inside me.
– Fuck me – I said – harder!
He came in my ass and kept going slow back and forth, until he was drained. He pulled up his pants and handed me a $50.00 bill.
– Thank you – he told me…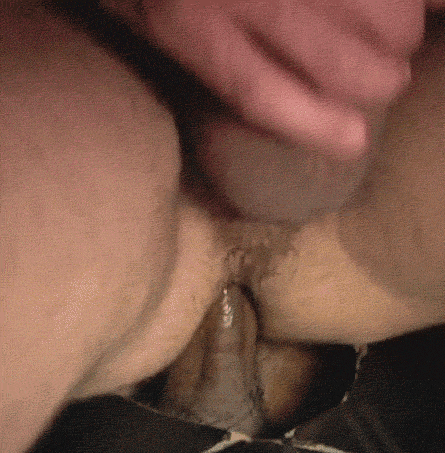 More to cum! XOXO
You'll also like these stories: