[en] [workplace-sex] A Fuck in a Truck on a Lunch Break
I was sent out to do some deliveries at work and they asked April to come with me. She's the same age as my wife, who is a few years younger than myself, and even though we never dated we have liked each other. I was only married for two years when this happened. The lunch brake on work changed everything..
We drove out to the country and made our deliveries in record time. We decided to park up and have some lunch break at a remote hikers spot. It was a nice day. We chatted and flirted some more as we ate.
April was wearing tight jeans and a polo shirt. She was super thin but seemed to be carrying a nice set of tits on top. We eventually found ourselves sitting closer to each other on the truck bench as we talked about what was considered intercourse.
I guess this was one promising lunch break…
We decided to experiment: April sat on my lap, legs wrapped around me. We kissed very passionately as she grinded her crotch on mine. It was really hot and felt good.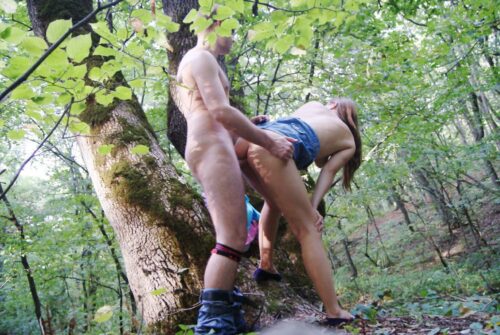 I took my right hand and slid it up her shirt, but before I could grab her tit she said that was not part of the experiment. She we continued for a while but it was not working. I suggested maybe if we just grind in our underwear. So we took our pants off.
She was wearing hot pink panties and I was in my briefs. I was super hard and she could see it. So she got on top of me again and we continued to make out. It was a lot better and I could feel her pussy getting wet. I was seconds from coming when she threw a curve ball. She wanted me to fuck her inside but she didn't want to look at me. After all, we were on a lunch break 😉
She turned around and laid her body on the trucks steering wheel. Her small ass was now pointed at my crotch. I pulled my dick out and stretched her panties to the side and I slowly slid my cock in her. It was a jungle down there. I told her she was going to have to bounce on my cock to make this work.
So, April started moving her body back and forth on my cock. I took another shot of grabbing her tits. She still refused and told me to just fuck her hard. So I grabbed her waist and I thrust my dick into her. I broke the seal of her virgin pussy and made her scream with pleasure. She was very vocal and I swear she was on another level of pleasure when we both came.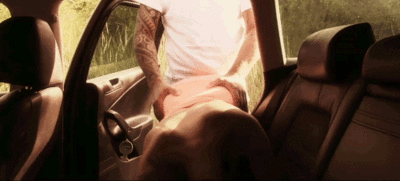 We didn't fuck again for a whole year after that, but it was nowhere near as intense as that one time on a work lunch break.
You'll also like these stories: