[en] [brother-sister] I Fucked My Step-Sister
My step-sister was always flirting with me and I always rejected her. Then I figured out I loved her and we had great sex.
I'm 20 and my step-sister Lucy is 19. For months she's been kind of flirting with me and being extremely annoying at times with it and I just kept ignoring her, pushing her away and rejected her advances, she wanted us to be more than step-siblings and she even ran up to her room and cried her eyes out one time because I told her she was too ugly. I didn't mean it, I was just pissed off with her, and I just wasn't into her like that.
Then a few weeks ago my step-dad took my step-sister to her real moms house for the week and for some reason I missed her. At times I found it hard to sleep because she wasn't here annoying me. After a couple of days I was missing her so much I literally felt sick inside, it was at that stage I finally came to my senses and realised I did like her, I really liked her.
My step-dad brought her back home late on a Wednesday evening. My step-sister came in with her big gym bag full of clothes, she was wearing her leggings and big red coat. She'd had her hair done and styled in long curls. She looked great, we didn't have much time to talk or anything as it was nearly bed time and we all just went upstairs to bed. I was relieved she was back in the house, I was happy and my stomach wasn't bothering me anymore. But seeing her for only a few minutes wasn't enough, I couldn't wait until morning, I had to see her again right now.
I sneaked out of my room being very quiet because my parents room was right next to mine. I made my way down to the end of the landing where Lucy's room was at the back of the house. I don't know why but I lightly knocked on her door before opening it and going inside. I closed the door and crawled stealthily over to her bed in the far corner of her room and I sat next to her bed watching her. My step-sister was sound asleep with a big fluffy duvet over her, she looked so peaceful and so beautiful. She had a slither of hair hanging over her face and I couldn't resist moving it out of the way just so I could see her whole face.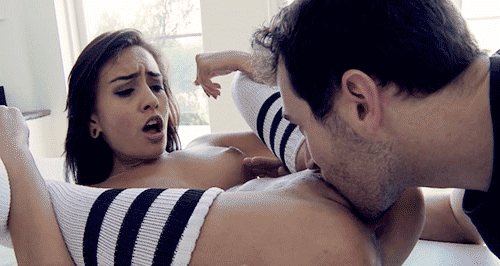 When I moved her hair I pressed too hard against her face and she woke up. She flickered open her tired and sleepy eyes and lightly jumped with surprise when she saw me.
– Callum? – she lifted her head off her pillow and wiped the sleep from her eyes – What are you doing in here?
The girl I'd hated and rejected for so long was suddenly the most beautiful girl in the whole wide world. I lunged forward and kissed her on the lips, it seemed to make her happy and she smiled. I pushed myself up on my knees and put my hands on her face then leaned forward and kissed her with passion. My step-sister pulled back the duvet and put her arms around my back and pulled me up onto the bed under covers and we lay on our sides facing each other and just kissing.
She pulled her lips away from mine and we looked at each other knowingly. She now knew that I liked her and a single tear ran from her left eye. Then her face lunged back to mine and she kissed me wildly. My hands gained a mind of their own and started to feel up and down her body over her cotton pajama's. I squeezed her young firm little ass and pulled her right leg over mine and feeling the curve of her ass.
– Oh, Callum – before long we were unbuttoning each other's pajama tops and she pushed her hand down the front of my pants and groped my cock and balls.
My step-sister wanted me too
When our tops were off I unhooked her bra and took it off. We took off our bottoms and underwear, then she pushed me over and lay draped herself on top of me. She kissed my chin, and my neck, her head disappeared underneath the duvet as she slid her way down kissing my body.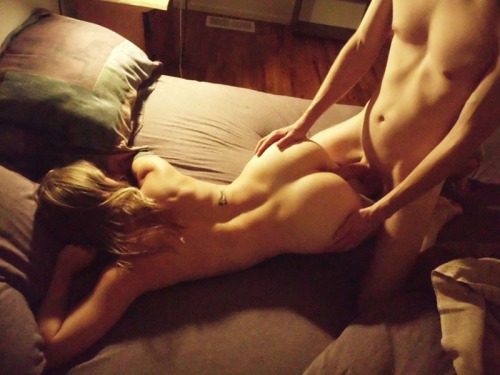 As she went, I felt my cock slip in to the warmth of her mouth and she sucked on it until it was hard. Then she made her way back up, I helped by pulling on her arms. We wrapped out arms around each other as we rolled over. I was now on top of her and I reciprocated what she'd just done to me. I kissed all the way down her body, her chin, her neck, I paused briefly to enjoy the taste of her nipples. I kissed her stomach, I licked her belly button before reaching the steaming heat of her crotch, I dug my tongue in to her groove and tasted her sweet pussy.
Then, just as she had done, I made my way back up and made a home for my tongue in her mouth. I ran my hands around the curves of her ass once again and her knees lifted and her legs separated, she rubbed her hands up and down my back as we felt each other with burning desire. My hard cock twitched with delight when my tip pressed against her opening. I pushed it forward and I entered her tight hot wet hole. She gasped with enthusiasm:
– Yes, please, yes – and we started to fuck.
Her juices were really flowing. I could hear a slopping sound as I pushed my cock in and out of her. It was amazing, she threw her legs up and dug her heels in to my ass as we rocked forward and back with her bodies locked in sex. I think I did really well because it was my first time and it took me about 20 minutes to come. When I did, she clamped her finger nails in to my back, really digging them in to my flesh. I'm sure it hurt but at the time I didn't feel any pain, all I felt was the tightness of her pussy and how much I was enjoying it. I felt the come travel from my balls all the way up and out of my cock and in to her pussy.
That was quite an exhausting 20 minutes and after I came our bodies sort of melted and we lay still for ages, we had sex again soon afterwards and just before the sun came up I went back to my own room.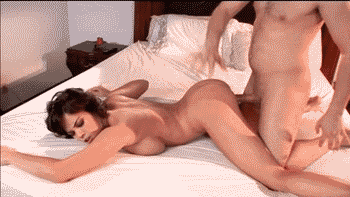 My step-sister Lucy and I are now secretly boyfriend and girlfriend and we've had sex a few times since. I think we'll continue to have sex when we get the chance.
Sex is really amazing, if you haven't tried it yet then you really should because there's nothing else like a girls pussy and I'm sure for girls there's nothing better than a cock. Sex. Sex. Sex. Hell, yeah.
You'll also like these stories: