[en] Young Cock Is Best for an Older Lady
When I was young and growing up, it seemed only natural for me to accept cock sucking as a form of sex. But I don't believe I was ever as good at it as I am today. I am 43 years old, I keep my self in good shape, and am proud of my figure. My breasts still stand firm on my chest, and I have been told that I have beautiful legs, by both men and women. I do not consider myself as a gorgeous hunk of women by any means, but I am satisfied with my looks. And I am also satisfied with a young cock that was sent to me by destiny…
I would send in a few photos, if you had a section like "The girl next door" or a section like that where you publish photos that are sent in. The thought of some young stud jerking off while looking at a picture of me, drives me absolutely crazy with lust.
I was widowed at 39 by an accident where my husband worked. We were married for 19 wonderful years and it really shattered me for a long time. Once the sorrow slowly went away with time, the horniness crept in. In todays society with all the disease waiting for a girl who is promiscuous, it is difficult for a single women to get regular sex. Fortunately for me, after about a year of suffering, I found relief. This is where I also agree with the article, that young cock is best for an older lady. Maybe not all older women can tolerate the age that I ended up starting with, but don't knock it unless you try it.
To be blunt, I started sucking my neighbors 18 year old boy. He is now 22 and still comes over frequently for a nice blowjob or a fuck. I love every minute of it too. At first I was apprehensive, even scared to attempt such a thing, but I am glad as hell I did. I didn't intend on it going the way it did, but then I'll tell you how it started.
Even my husband used to pay George to mow our lawn on occasion. George lives 3 houses down from us on a country style setting, where the houses are about a block apart. I always liked George, he is such a nice friendly boy to talk with and deal with. So after my husband died, I used George for a lot of work around the house, that I didn't or couldn't do.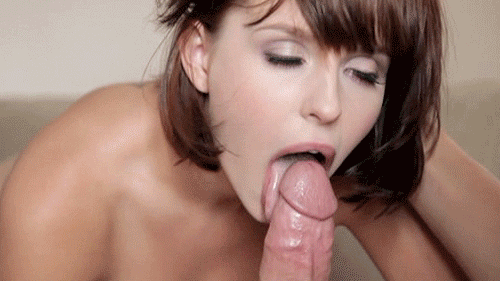 When I think back, I can realize that I probably wanted him sexually a lot earlier than when it really occurred. But whatever the case, I am sure greateful that it did. Anyway, here is what happened. I had been single now without any sex for just over a year. I was climbing the walls. All of the vibrators, didoes, and finger action still do not fully replace the feeling of the real thing. Especially cock sucking which I was always fond of performing on my husband.
It was a Saturday morning and I didn't have to go to work, so after sleeping in until about 9:00, I got up and showered. I put on a short bath robe that was a present from my husband. It only came down just below the cheeks of my ass. Any slight bending at all, showed off my bare ass and pussy from behind.
We have a small bathroom off of the drawing room in our house. This bathroom also has a straight stairway leading down into the basement. There is a door to the basement steps but it is seldom closed. While sitting on the toilet, the stairs are to my right. With the light on in the bath, and no light on downstairs, it was difficult for me to spot George near the bottom of the steps. He must have gone down from outside to get a tool or something.
As my piss stream started splashing into the bowl, I could see George look up the stairs, and then quickly step to one side so I wouldn't see him. Or so he thought. At first I was going to wait him out before I got off of the toilet, but I rapidly became excited at being helplessly exposed in front of him. I knew that if I stood up that he would see everything due to him being so low in the basement. I wiped, and then stood and turned towards the sink. He had no idea that I knew he was down there. I heard a sharp intake of breath from him as I bent over the sink to wash my hands. I knew what he was seeing. He had full view of my naked ass, and my cunt from behind. I took my time washing and even spread my legs a little further, offering him a nice view of my slit and puffy pussy lips, which by now were getting moist from excitement.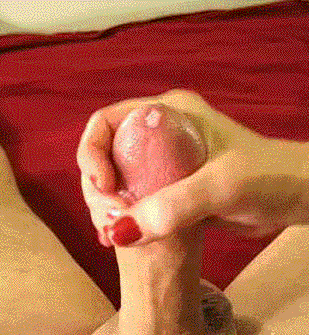 I turned to the towel rack and was drying my hands, as I glanced down the dark stairwell. George was standing off to the side, so I would not see him. But there was enough light coming in from the windows in the basement to allow me to see him pretty clearly. If I was getting wet earlier, my juices almost squished out as I looked down his body. There I saw his young cock was out, he hand it in his hand and was stroking it as he looked up under my robe. My face flushed and my thighs got immediately warmer.
I reached over and flicked on the stairwell light switch, illuminating him completely as he jerked his young cock. He froze as I started down the stairs.
– George? What on earth are you doing? – I was only two steps above him by this time, and his hand had frozen, around his young cock.
– Please Miss Jackson, I'm sorry, please, don't tell anybody! – I watched his young cock head disappear between his fist as it shrunk from shear horror of being caught. His eyes were starting to tear up. I felt sorry for him being so embarrassed, but I felt a strong sex urge even more. I went the rest of the way downstairs and faced him.
– George, you don't have to be sorry, Its only natural for you to become excited, under the circumstances…
– Then you're not mad at me?
– Of course not. – His face went slack with relief as he attempted to put his now flacid cock back in his pants.
– No George, leave it out, I want to see it!
His face took on a surprised look, but he did as he was told and moved his hand away, leaving his young cock for me to look at. It was only about three inches out of his zipper, and not very thick when flacid. I wanted to see it hard up close instead of from the top of the stairs.
– Do you play with yourself very often, George? – He sheepishly nodded "yes", and answered more of my questions as he became more at ease with me being there. – When you do it long enough, do you shoot off?
– Yes.
– Do you shoot lots of stuff?
– Sometimes…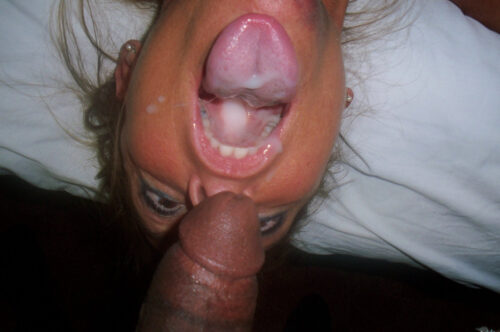 I directed him to come upstairs with me. He followed me obediantly, with his little young cock still hanging out of his zipper. Once in the living room, I told him that he had seen me without much on and that it was only fair for me to see him. I watched and licked my dry lips as he removed his pants and underwear. I then had him sit on the couch as I stood before him:
– Did you like what you saw while looking at me George?
– (Nod)…
– Do you want to see more, up close? – I didn't wait for an answer as I untied the belt to my robe and let it come open, exposing my tits and bush to his gaze. Then I almost flipped out as right before my eyes, I watched his young cock stir, then begin to grow and stiffen. I was delighted, in less than 30 seconds, I was looking at his stiff cock. Up close it was even better than I thought. He wasn't hung like a mule, but he had grown to a good 6 long. Not as thick as my husband's but respectable in thickness also.
My thighs were trickling juices I was so hot by then…
– Do you want to finish jerking off? – He didn't speak a word, only wrapped his hand around his meat, and with his eyes roving up and down my body, he began pumping his hand. – I can do something for you that will feel a lot better than your hand, want to try it?
I didn't wait for an answer, as I knelt between his legs and stopped his pumping hand with mine. He groaned as he felt my warm hand on his cock. He let out a surprised scream as he felt my mouth take his young cock inside. I was in pure heaven for the moment, but it was not to last. The excitement of the situation, not to mention a mature women sucking his cock was just too much for him.
I had only gotten to swirl my tongue over his cock head a couple of times, and was taking him in deeper, when his legs went straight out, and he gasped for breath as his young penis reacted to his first blowjob. Spurt after spurt of his young cream filled my mouth, only to be savored by my taste buds and then hungrily swallowed. After the second swallow, I reached down to my clit and went off as soon as I came in contact with it.
I continued slowly sucking him long after the spasms stopped, and almost brought him to another orgasm before I stopped. I took him up to bed, where over the next few weeks, he learned how to eat pussy, and how to fuck. He still favors being sucked off though. He syas it feels even better than fucking. So I let him have his wish often that's for sure.
His deliscious cum can compare with nothing else. The strong sense of power i feel as he ejaculates in my mouth is indescribable, I love it. As I said, George is now 22 and still comes over and lets me blow him, even though he is dating steady.
He told me about his latest girl who also sucks his cock. Her method can not even compare. This makes me feel great. When I am really horny, he is a dear and will fuck me or eat me to completion. A 69 with him as he shoots in my mouth is pure heaven.
We play little games with each other also. The other day I was shopping at the mall and ran into him. I took him out into the parking lot, and sucked him off twice in my car. His cock has grown to a beautiful 8 and got a lot thicker than when he was 15.
He tells me that I will never be too old to suck his cock, whenever I make reference to our age differences. I hope he is right, since I know that should I live to be 80, I'll still suck his cock anytime he will let me.
For you ladies out there, get yourself a young kid to suck. Quite a few younger boys or men get excited at the thought of an older women having any kind of sex with them. It reminds them of a mother figure and they feel more at ease. The difference in taste of sperm is great you won't believe it.
I quite often keep George's in my mouth for prolonged times to slowly savor the sweet salty innocent flavor about it. Its unbelievable ladies, try it. I'm not worried about some little tiny bopper giving George better head than I can that's for sure. He keeps coming back for that older experienced suck job, every time. Sucking him off makes me so hot, that if I take him in my pussy right afterward, I usually cum as he is entering me, and then again as he shoots into me.
You'll also like these stories: