[en] [swingers] My Wife Wanted a Good Fuck on the Beach
As I write this, my cock stands at full attention. I still can't believe it happened to me! My wife, Kristie, and I went for a two-week vacation to the Caribbean. Time flew by, and before we knew it, we were at the last resort, with only two days to go. The place was immaculate, all-inclusive, with a private clothing-optional island.
The afternoon we arrived; I convinced her to go out to the island. Usually she's shy, but she was feeling no pain from the top-shelf liquor. She had at least 3 margaritas, and I was doing well from my straight up bourbon. The island was small, only a couple hundred yards across, and had a nice sand beach, a bar, and a hot tub. As soon as we stepped off the boat, Kristie shocked me by taking off her top! Her full, round breasts have always caught men's eyes, and the two other guys on the boat were no exceptions. I saw one of them get an elbow in the gut from his wife.
We made our way over to the beach, and my wife Kristie found a nice spot in the hot sand. I went to get some drinks while she set up camp. When I came back, some chump in a speedo was rapping with her, so I made it clear that he wasn't welcome. Kristie thought I was being rude…
– Hey, he was just making small talk – she told me. Yeah, right! That guy is no different from the rest of us, and I knew that under his shades he couldn't take his eyes off her erect nipples. – Put some lotion on me honey – my wife instructed. Being the devoted husband, of course I obliged. I made sure that her tits were well protected. – You better get my back side too – she told me, and flipped over. Now believe me when I tell you, Kristie has the sexiest ass I've ever seen. At first glance, it looks a little big, but there's not one ounce of fat, it's all just voluptuous muscle in a curvy round package. Many a time have I slammed my balls into those cheeks as I do her doggy style. But back to the story… I put the lotion on her every exposed surface, making sure to slip an occasional finger under her bikini bottom. I could tell from her little moans that she was enjoying it as much as me.
I heard a familiar voice behind me say:
– Hey, no need for lotion there… that's where the sun don't shine! – I turned around to see Jeff, an old college buddy of mine. He was with a chick, and both of them were butt naked.
– Honey – I said – This is Jeff, from school. Shit, it's been a long time. – Kristie turned her head to see, keeping her tits pressed into the towel.
– Hi Jeff, I've heard a lot about you. – Which was true… Jeff and I were good friends in school, but had lost touch over the years. I had told Kristie many times about how Jeff would fuck every piece of ass on campus, and she always seemed so interested in the stories.
Jeff and the girl, Jessica, were a good-looking pair. Jessica was short and petite, with what had to be fake breasts. She was well tanned all over, so she was a pro at this nude beach thing A small patch of blonde hair stuck out from her snatch. Jeff had a small tan line, but had been tanning for a while in the buff. His schlong looked to be about average, just like mine. I could see Kristie looking at it, and I caught her with eye contact. She made a sheepish little look, but I actually kind of liked it. Then Kristie flipped over all the way, exposing her tits, again surprising me with her boldness.
Jeff and Jessica sat, and we chatted for a while, catching up on old times. Eventually our drinks were done, and I offered to get refills. When I came back, I could hardly believe my eyes. Kristie had taken her bottom off, and was laying on her back, legs spread ever so slightly. Jeff, sitting across from her, obviously could see her well-trimmed bush, her big pussy lips, and her asshole.
– Thanks, buddy – Jeff said with a wink as I handed him his beer. I knew what he meant, he was thanking me for giving Kristie a moment alone. Jessica then said to me:
– Gee, looks like you're the only shy one here.
– Yeah, honey, c'mon! – said Kristie. – When in Rome…
The truth was, I am a little shy, but I also was embarrassed cause I had a semi. But the bourbon calmed my fears, and so I dropped my trunks. Here I stood, dick sticking straight out at 90 degrees, on the beach with my wife, my college buddy, and his fuck partner.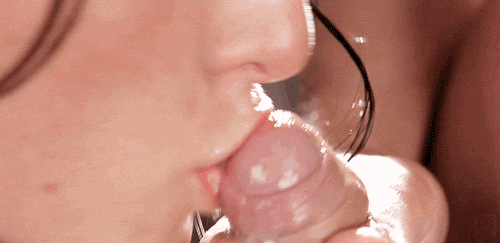 – First time at a nude beach? – Jessica asked with a smile, observing my bright white dick in its semi aroused state. I made eye contact with her, then she slowly moved her eyes down my body. I could feel the blood rushing to my dick, and I tried to control it, but it was like I was in 6th grade again. No control at all. I felt my fuck stick growing, making its way to full attention. – Come here, sit down before you block everyone's sun – Jessica told me. Hey, I let my hard-on do the thinking, and followed her command. – We better get some lotion on that thing, or it'll burn – teased Jessica. Then, my wife shocked me for the third time in an hour:
– It won't burn if he sticks it in you – my wife Kristie said, barely louder than a whisper.
Holy shit, my wife wants me to fuck this piece of ass!
My dick was rock hard now, and Jessica ran a gentle finger up the shaft…. oh I almost came right there! I returned the favor, caressing the smooth skin of inner thigh. That got a reaction out of her, and I could smell the cunt juice as she spread her legs. I could see her pink lips, moist in the center. My fingers found their way over to her pussy, and two slid in without an effort.
– Oh! – she moaned, and I continued the assault on her privates. My thumb found the clit, as my pinky worked its way over to the stink hole. I felt her ass tighten, so I pushed in a little, and my pinky popped into her ass. Meanwhile, she had her expert hands holding my balls and rubbing me on my purple head. It seemed like foreplay-forever, but was probably only a minute. I heard someone say:
– You better get it in before it burns – and that was all the coaxing I needed.
I picked up Jessica by the hips, and positioned her over me. I sensed all the watching eyes, and took a quick look around. Sure enough, there were two guys and one chick that came over to watch. I saw Jeff had a full boner, and my wife Kristie was leaning against him, trying to get a better view. I watched her hand sliding up and down Jeff's leg.
Jessica spread her lips, and glided down onto my love tool. It went in so easily, and I felt her warmness all around me. She squeezed with her muscle, and I knew that it was gonna be a great fuck. Jessica lowered her chest to mine, her nipples touching my skin. She rocked her ass up in the air, pushing her pelvic bone hard against mine. I felt the cool breeze blow across my wet shaft, and knew that many sets of eyes were focused my pole. She lowered her ass, until her anus was nearly on my balls. God, I thought my dick was gonna break. After a few minutes of this intense fuck, I could feel the boys pounding at the door, and Jessica was making animal sounds the like I had never heard. Those last few strokes were the highest, most intense moment of my life. I came with all the power in my body, and I felt her pussy clamp down on mine, knowing we were coming together.
She collapsed on top of me, and I felt my spew running out of her hole, onto my sack. I don't know how long we laid there, but I remember what brought me out of the trance: the sounds of my wife Kristie getting fucked!
I turned to look, and there was Kristie on her knees, getting fucked by Jeff from behind. He was ravaging her, slamming into that round ass, making slurping sounds with each thrust. My wife Kristie was shaking, trying to catch her breath, saying something unintelligible. Jeff had one hand around her, rubbing her clit, and the other was stroking her ass. My wife Kristie was fucking with all her might, pushing back into him.
I couldn't believe the sight of my wife and my buddy!
Soon, she shuddered and screamed, and came for what must have been a full minute. As she peaked, Jeff shot his load and his dick slipped out of her cunt, spraying his white cream on her ass and back. The sight of another man's cum on her back was mind-boggling.
We spent the rest of the day back in our room, fucking in every position in the book. Jessica and Jeff came over after dinner… but that's another story.
You'll also like these stories: