[en] [gay-threesome] Two Guys Shared My Cock
My name's Peter, I'm a British truck driver. I live in the north-east of England near the Scottish border. I have regular run to the south in Essex with a tanker containing the base constituent for margarine. After pumping off I take the tank to a cleaning company, where it is prepared for the next load using super-heated water and chemicals. The young eighteen-year-old laboratory assistant then checks the tank before sealing it. His name is Steve. He's a keen footballer and although not too tall – about 5 foot 6 – he's very fit. One day while I was showering, he came in to use the loo. He looked over towards me and he stood so I could see him urinating. He had a lovely cock and mine started to grow at the sight of it. He finished and tucked his cock away but didn't zip up.
He sat on a bench in front of the shower and started to chat to me. I couldn't help myself my cock was now rigid. He leaned back and I could see from the shape of his light blue cotton trousers his was erect too.
I came out of the shower a picked up my towel. I was standing right in front of him. He reached out and squeezed my cock I nearly came there and then. We went around the corner to the lockers; this part of the shower/toilet block cannot be observed from the door. Once there he slipped his rigid cock from his fly.
Then he leaned forward and started to suck my cock. He was so gentle, and I felt myself coming. I pulled away from him and told him to stand on the bench. I started to blow his modest cock tasting the salty boy pre cum. He gasped and released his trouser waist band letting them drop to his ankles. I pulled his boxer shorts down and cupped his tight ass cheeks sucking his cock harder now. I felt him go rigid and a second later his boy cum flooded my mouth. I still had his cum there when he leaned forward and kissed me deeply.
He sat down upon the bench and with me still standing took my cock in his mouth. He was an expert and just as I was about to empty my balls in his mouth, he stood up bent over a nearby chair and parted his bum cheeks and told me to shoot over his young ass cheeks. I did and then rubbed my cum over his tight asshole, my lubricated finger slipped in. He gasped as I did so. He then leaned forward and licked the glob of cum from my cock's eye.
He told me he shared a flat with a friend of the same age and as he knew I was staying in my cab over night, he asked me to go home with him.
We arrived at his flat and wasted no time getting naked and repeating our earlier lust. He showered and we had 69, I rimmed his tight little bum wishing I could fuck him.
His flat mate Jason arrived home. He couldn't have been more different. He was quite overweight. He was a trainee broker on the London Stock Exchange. Jason went off and showered while Steve and I went to the local takeaway for some food. When we returned Jason was naked watching TV. He had lovely big fleshy boy boobs and his cock was almost like that of a prepubescent boy. It had a long foreskin and he had virtually no ball sac at all.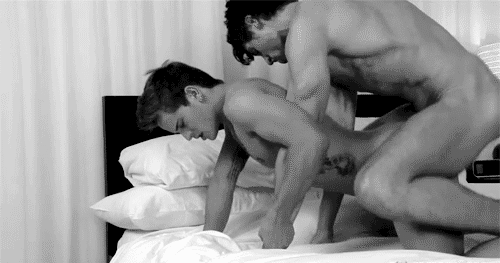 We had our meal and then Steve and I led Jason to bed. Steve took some boy's condoms from the bed side table and got Jason to lie on his side so I could watch him being fucked. Steve's modest cock soon disappeared into Jason's bum and I fondled Jason's cock which became erect. Steve told Jason to suck me off.
He leaned forward and took my cock in his mouth…
Steve watched his friend sucking on my large cock and soon I heard him grunt as his shot his load.
Steve handed me a regular size condom and told me to fuck Jason. We exchanged positions and I slid into Jason's tight wet ass. It was heaven watching Jason suck his friend's spunky cock. I realized Jason was sobbing as I fucked him and it really turned me on. I soon filled the latex and slipped from Jason's well fucked ass. The next morning was Saturday and Jason had to visit his folks. Steve and I showered and he asked if I would rim him again. He knelt over me and sucked my cock while I sucked his and tongued his tight ass.
I felt something being slid over my cock and realized he had put a condom on me. He crawled forward and put his head on a pillow leaving his lovely ass in the air. He asked me what I was waiting for. I put my cock against his bum, and he pushed towards me. He gasped as it entered but soon, he was panting as I gently fucked his virgin ass.
We were so busy that we didn't hear someone enter the room. I grunted and felt my balls empty into the latex sheath deep in Steve's bum. We rolled over and laid there basking in that exhausted glow that comes from good sex.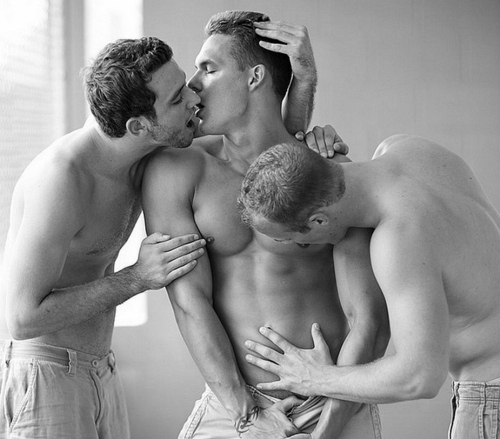 I caught sight of the intruder. Steve introduced me to his older brother Michael. Steve said he had texted Michael to come over to meet me. He said Michael used to have threesomes with him and Jason. Michael slipped his joggers down and revealed a beautiful boy cock about 3 inches long and rock hard. He lay on the bed, and I sucked him off. He shot a tiny bit of cum as he had his orgasm.
I can't wait until I spend the weekend there again. Steve says his brother has several friends of his age that call round.
You'll also like these stories: