[en] [mother-son] I Swallowed my Stepson's cum, with my Mouth and my Pussy
I'm 35 and married to a man who is 43 and we've been married for 5 years. My husband has an 18-year-old son from a previous marriage who has always stayed with us during the holidays, which is fine by me. My stepson is a great person and we've always got along; we joke and laugh and genuinely do enjoy one another's company. I usually take time off over the holidays when he comes to stay, so he and I have become quite close over the years.
The problem is that this year our humorous banter escalated into mild flirtation, and that became a lot bolder, and now I've painted myself into a corner.
What do I mean by this? Well, from the moment he stepped in the door I openly flirted with him. He had grown into a really hot guy. Totally gorgeous. I went as far as to even make comments about his body, which, I might add, is simply magnificent. Soon after my comments he started walking around the house with his shirt off so I could look at him, and honestly, I enjoyed every moment of looking. Similarly, after a few cheeky, but flattering comments about my legs, I started to hike my skirt higher up my thighs when I sat opposite him in the lounge room. This gave him a full view of my legs and, on occasion, I even gave him a quick peek at my panties, but even then, it was only a sneaky peek.
All of this was quite exciting and very enjoyable. It seemed harmless enough and didn't go beyond this, but for reasons I still quite can't grasp, I pushed it further. About two weeks ago, when he was showering, I needed something from the medicine cabinet so invited myself into the bathroom. I've done this many times before, so it wasn't a new thing for either of us, but this time however, I ended up talking to him for 10 minutes as he showered. It started out OK as he was behind the shower curtain, but as he stepped out, instead of excusing myself and leaving, I stayed in the bathroom and kept talking to him as he dried his body in front of me. He mumbled an apology as an erection started to grow, but all I did was throw a hand towel at his penis and say something stupid along the lines of "…it's OK, I've seen it all before…" Every fiber of my body was telling me it was wrong, but I didn't listen. From that time on, when he took a shower, he did so with the door slightly ajar and I'd always go into the bathroom and talk to him about his day ahead. I always stayed to watch him dry his body, so it became a normal ritual for us both. And yes, he always got an erection and did nothing to hide it.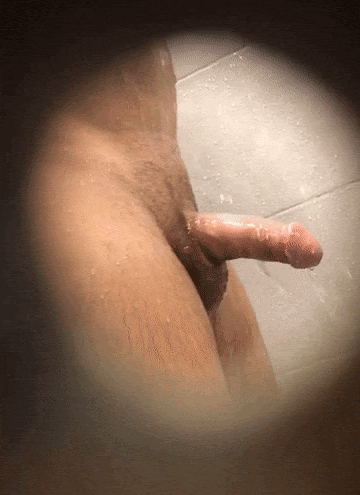 To be honest, it was quite erotic, and I loved looking at his erection. It was such a turn-on when he walked out from behind the shower curtain and was already fully erect. It was an even greater turn-on watching it grow from a flaccid penis to a hard cock as he dried himself. I loved it! The way it engorged and then throbbed to his heartbeat…! Yum! But all that time I did NOTHING to suggest I would touch him or that beautiful cock of his. All I did was look. I guessed that was what built the tension between us…
This went on for a fortnight until I went back to work a week ago, which meant I left the house in the morning at the same time as my husband. I must admit that first day I was quite disappointed that I wouldn't start my morning ogling my stepson's beautiful naked body and glorious cock. However, it was at this time the tables were turned.
When I came home that afternoon, my stepson met me at the door. We started talking about the day we had had, and he casually followed me upstairs when I went to change. I didn't close the door to my room, so I gave him the choice to stay or leave as I undressed. He stayed. Despite my growing excitement, I tried to keep the conversation going as calmly as possible, but it was difficult. The tension was palpable…
I had no qualms about getting completely naked in front of my stepson and in fact I found the prospect of it incredibly arousing. He tried desperately to hide his lust for me, but the hungry look on his face was unmistakable when I turned to him, unzipped my skirt, slid the smooth fabric over my thighs and let it drop to the floor. I could almost hear the hammering of his heart as I unbuttoned my blouse, unhooked my bra and threw them on the bed. When I peeled my thong down my legs, all pretense of conversation had ended and neither of us were breathing. Totally naked, I stood and squarely faced him.
I had stripped for my stepson!
Our eyes locked momentarily before he tore them away and let them travel over my body over what seemed an eternity. He obviously enjoyed my breasts and nipples, but I think he truly loved my pussy and neatly trimmed pubic hair. My stepson eventually looked into my eyes again and all I could do was smile. There were no words spoken. It was the most erotic moment of my life.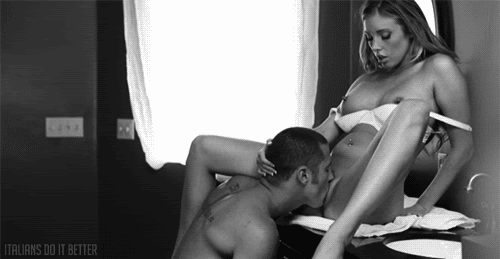 I got dressed into casual clothes before we went downstairs, resuming our conversation and pretending what had just happened was the most normal thing in the world. From that day on, the moment I stepped in the front door he would follow me upstairs, sit on the edge of the bed and devour me with his eyes as I exposed myself, one inch of flesh at a time.
Stepping into my bedroom all conversation ceased; we didn't utter a single syllable as I stripped naked for him. In the morning I consciously chose to wear my sexiest g-string and bra sets, so my stepson would have something appealing to see later that afternoon. I loved seeing the look of desire when he saw me in sexy underwear, and relished the smoldering look in his eyes as I slowly pulled them away from my body and handed him my g-string to put in the hamper. I really got such a thrill undressing in front of him and would take my time doing it, and I equally enjoyed redressing again in my skimpiest thongs, shortest shorts or skirts and tightest t-shirts. It made me feel very wicked and sexy.
Nothing else, beyond what I described above, happened until yesterday. We crossed the line.
Last evening, I was leaning out of my bedroom window just watching my husband, who had come home early, pottering around the back yard. Through the open window I was about to call out to my husband but felt the presence of my stepson right behind me. I hadn't noticed he had walked into my room. Without a word, my stepson lifted the hem of my skirt over my bent form. I just froze. I completely panicked and didn't know what to do. I knew that if I made a commotion, my husband would turn around and see me leaning out of the window with his stepson positioned inappropriately behind me, so I kept quiet in silent panic. My stepson then tugged at my g-string and pulled it down to my ankles. I stepped out of them as I figured that's all he wanted to do and would leave. But, within a heartbeat, I felt his penis nestle against my vagina and then partially slip inside me.
I didn't object at all to this unexpected penetration, but I was frozen to the spot and didn't know what to do. A million things went through my head as I watched my husband in the garden and at the same time felt my stepson gloriously withdrawing and pushing himself deeper, millimeter by millimeter. I don't know why I froze like that because I'm not normally like that, but for whatever reason, a shred of sanity finally came to me and I realized that my husband could have turned around at any point and witnessed his wife leaning out his bedroom window whilst his own son was taking her from behind.
With the spell broken I shook my head and mouthed to my stepson "not here". By this time, I was fully penetrated, and he was moving freely inside me. I was using my arms to brace against the window frame as he held my hips and rocked rhythmically against me. He is a "big boy", and I felt every wonderful inch moving in and out of me.
To his credit, my stepson slipped out of me and stepped back. I was still slightly in shock this was happening, and I don't know how long it took me to move from my spot. What was probably seconds felt like minutes and eventually I moved away from view of the window and faced my stepson.
He was sitting on my bed, the same one he had once sat passively and watched me get naked, but he was now completely naked and erect. The erection that I once admired and longed to see, now glistened with the evidence it had ventured inside my body. All I said was:
– Just this once – and he nodded.
I walked to his room and he followed. He locked the door behind him, which I knew was pointless as there was no chance my husband would come back inside the house until it was dark outside in about 4 or 5 hours. Once I was in the room, I was genuinely unsure what to do and hesitated until he started undressing me. He was very tender. There was no lusty urgency in the way he unbuttoned my blouse, so I felt comfortable removing my bra and then unzipping my skirt and letting it drop to the floor. Now that I was completely naked, I simply lay down on his bed, he climbed on top, and I automatically reached between us and guided his shaft into me.
It seemed a "normal act", even though I knew it wasn't
Although he had already taken me, this time I was a lot more "aware" of his presence inside me. I was marveled at his size and enjoyed the feeling of his youthful hard flesh pressed tightly into me, so for quite some time we just experienced that union of bodies and didn't move. I started kissing him gently and he kissed me in return. As I probed his mouth with my tongue, his excitement built and he started to move inside me, building his rhythm quickly. He buried his face into my neck as his hips raised and dropped quickly and heavily. Over and over again, faster and faster.
– Yes baby. Fuck me – I cooed softly into his ear as I stroked his back and dug my heels into his buttocks. – Fuck me – I kept whispering continually, until finally I felt his cock thicken and wave after wave of youthful cum poured into my welcoming womb. I knew I had to get that "initial fuck" out of the way so I could make love to him the way I wanted. We both needed to get the fucking out of the way.
Over the following three hours we had sex another four times in his room, but this time we didn't just "fuck" each other, we made love. It was slow, exploratory and sensual… I took time in caressing his skin with my fingertips… I explored and teased his entire body with my lips… He whinnied with delight as my tongue licked his musky anus and then insinuated itself inside him like an eel… He moaned as I took his swollen cock into my mouth and I greedily hunted his seed from the eye of his penis… He roared as he arched his back and violently spunked his delicious cum into my mouth. Despite never swallowing my husband's cream, I had no hesitation swallowing the thick, viscous cream belonging to his son.
The strength of his youthful cock and powerful ejaculation surprised me. Again. And Again. And Again. Being an 18-year-old male, his cock never quit, and he had an abundant supply of fresh semen for his wicked and insatiable stepmother.
My stepson went down on me and took me to orgasm several times. His inexperienced tongue was eager to please me, and with no inhibition he explored every one of my folds before slipping his tongue inside my pussy, boring deep into my hot center. It felt like he was trying to get his tongue into my belly… through my pussy. God, it was wonderful! He seemed to enjoy eating my pussy after he had ejaculated in me. That was very sexy.
When I sat astride him, I slipped his cock easily into my well inseminated pussy and immediately rode him with abandon. Within minutes a powerful orgasm ripped my senses apart, which was a glorious surprise as I rarely orgasm during penetration. I wantonly impaled myself over and over again on my stepson, as he touched me in places his father never had. His cock probed the hidden depths of my pussy, taking me to new heights of pleasure, as waves of orgasms washed through me. I don't know when one started and when another ended. I must have experienced 5 in a row. It was magical.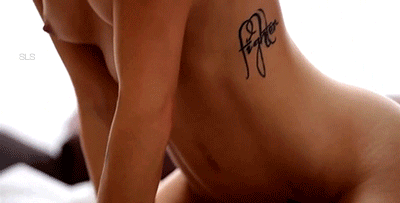 I took him into my body in other various positions and in every orifice, but I really enjoyed the weight of his muscular frame bearing down on me, pinning me to the bed as we held hands, ground our pelvises desperately against each other, and feverishly kissed one another. It was such beautiful love making. So healthy and vibrant. It was in this position we ended our encounter. I moaned his name to the room as his cock pistoned repeatedly into me, encouraging him with words as I couldn't get enough of that beautiful prick inside me.
When he finally climaxed that fifth and final time, our bodies were an entanglement of sweat soaked flesh. He yelled my name and my legs instinctively hooked over his back, pulling his erupting cock deeper into my womb. My own orgasm radiated from my sexual epicenter, triggered by the throb of his cock expelling torrents of hot semen from his body and into mine. It was heavenly.
Later, I walked naked to the bathroom as my stepson's semen spilled out of me and ran in rivulets down my thighs. I could hear my husband still outside in the garden and a pang of guilt hit me with the reality of what had transpired. I had just taken my husband's son as a lover, and his son's cum was now leaking copiously out of my body. I immediately showered and scrubbed all evidence of my stepson from my body, but I couldn't deny my body felt alive from my afternoon of delicious lovemaking.
I don't know if I will make love to my stepson again (or "fuck" him for that matter), as I do want to be faithful to my husband, but I will say I enjoyed every moment of my time in bed with my stepson and I'm sorely tempted to take him as a lover. I don't know what will happen. Our lovemaking was exquisite. My stepson is exquisite.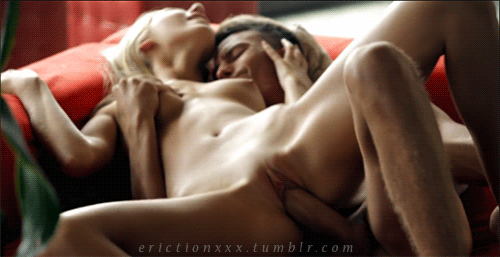 You'll also like these stories: