[en] [nudists] A Caribbean Cruise That Turned Out to Be One Hell of a Week, Pt 1
I was 24 at the time and my husband is one year my senior. We had booked a seven-day cruise that island hopped around the Caribbean. We were to visit five different islands during the week-long trip. We were looking forward to getting away from the snow and cold and enjoy the sunny warm weather of the Caribbean.
First, I must tell you a little about my husband and myself. If you have read any of my previous stories, you know that we have a very open relationship when it comes to sex. We have, on several occasions, participated in orgies. We love our sex in any way we can get it. We like to keep our sex lives spicy by always trying new things with new people. We like our sex and we like it often. I am bi and Jake (my husband) says he is straight, but I have seen him suck cock and have seen him get sucked by other men. I don't know why he doesn't admit he is also bi.
Although we like our sex with other people, we weren't expecting anything special on this trip. It was the first cruise either one of us had taken. We were going to be perfectly satisfied with enjoying the ship, the islands, the warm weather and some good sex with each other in our ship cabin.
We flew to San Juan, Puerto Rico, and got a ride to the dock and embarked onto the ship. We spent the first night getting acquainted with the massive ship and took in some entertainment. For any of you that have not been on a cruise, I would highly recommend it. The ship was absolutely breathtaking. There is so much to see and do on the ship. The ship is so large and has so many places to see. We spent a week on the ship and don't think we saw all of it.
The ship left port at 10:00 pm. After taking in some entertainment, we retired to our cabin for the night around 1:00 am. Jake and I had our first episode of fantastic sex for the week. I could tell that it was going to be one hell of a week. The sex seemed to be better than usual. Both of us were extremely horny. I think the fact that we were both so relaxed from being away from our normal life pressures; we were able to enjoy sex so much more.
We struck up a conversation with an extremely nice couple
The next day, the first full day, was spent entirely at sea. There were plenty of activities taking place on the ship. In the afternoon, we were on the top deck of the ship, taking part in one of the activities next to one of the several pools. We struck up a conversation with an extremely nice couple, Larry and Joann. They seemed to be a little older than us but a very nice looking and pleasant couple. Joann was very slender with very large and perky breasts, I guessed about 34D. Larry was rather tall; I guessed about 6'4" and well built. We learned later that Joann was an aerobics instructor and Larry worked out a lot at a gym. We also learned that they were celebrating their 15th wedding anniversary. I was shocked that they had been married that long. I asked if they married when they were 15. We were told that they were both 38 years old. Damn, they looked good for being that old.
Throughout the remainder of the day, we took part in other activities that were taking place throughout the ship. We also enjoyed ourselves at a relaxing dinner in one of the many grand dining rooms. The food on these cruise ships is absolutely fabulous; you never have an excuse for going hungry. We also ran into Joann and Larry a couple more times.
That night brought another erotic fucking session in our cabin between me and Jake before we turned in for the night.
The next day we docked at our first island. We debarked from the ship and took a tour of the island. For you that have not been to the Caribbean, when you get off the ship, you are greeted by dozens of taxi driving shouting for your business. For a very reasonable price, they will take you wherever you want around the island. You can tour the island, go shopping, go to a beach or whatever you want.
We returned to the ship mid-afternoon, got cleaned up, had another great fucking session and got ready to get an early dinner.
At dinner, we met up with Joann and Larry again. We hit it off very well; we seemed to have so much to talk about. They told us they were from Michigan. We are also from the Midwest. We also found out that their cabin was on the same deck as ours. We had an inside cabin towards the middle of the ship while they had an outside balcony cabin towards the rear of the ship. After dinner, we went to a show with them and then later to a comedian act in the lounge. If you have never been on a cruise ship, they have many places that you can go for entertainment. There is a big theater where you can see Broadway shows, singing and dancing acts and much more. There is a large lounge that has many acts such as comedians, magicians, musicians, etc. There are also many smaller places that you can see anything from piano players to rock-n-roll bands. After the show we made arrangements to meet Joann and Larry in the morning for breakfast and to tour the next island together. We then retired back to the cabin for, you guessed it, some more incredible love making.
We met Joann and Larry for breakfast as planned. Together we decided to take a short tour of the island and then have the taxi driver take us to a beach in the afternoon. The driver was a wonderful tour guide. After lunch, he took us to a very nice beach. It was a typical Caribbean beach, nice white sand, clear blue water and a nice little bar serving your favorite Caribbean drinks.
We soon realized that we were at a nude beach. Not many of the people were naked, probably only ten percent, but enough to get our attention. We found a place that wasn't very crowded and laid our towels out on the sand. We went back to the beach house to change into our swimming suits. I like to show off my body with a very revealing bikini, but my bikini wasn't anything compared to Joann's. Her bikini didn't leave anything for the imagination, only a couple small triangles over her nipples and another over her crouch and ass. It was a new bikini she got specifically for the cruise. I don't think she was used to wearing such a revealing suit. She seemed to be a little embarrassed, but I assured her it showed her off very well, she looked great in it. You should have seen Jake's eyes when he first saw her; I thought his eyes were going to pop out of their sockets. Her husband, Larry, even seemed to be a little excited to see her in her new illuminating attire.
The guys went to get us some drinks while Joann and I went back to our spot on the beach. Joann and I got the suntan lotion out and helped each other spread it over our bodies. I was getting turned on looking at her gorgeous body in that tantalizing bikini. I complimented her on her looked and on her bikini. She thanked me for the comment and said that she is proud of her body and likes to show it off. She also complimented me on my body but compared to her, I felt inferior. As do I, I could tell that Joann tans naked in the tanning booths since there were no tan lines.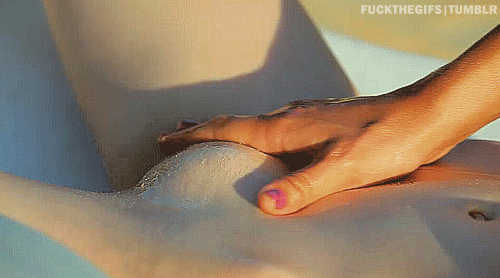 The guys returned with the drinks and we helped them with their suntan lotion as well. I could tell that Jake couldn't take his eyes off of Joann. I also sensed that Larry was looking me over with his eyes, which also turned me on. We sat on our towels and just talked for awhile and did some people watching. We watched as the nude people would walk by and would comment on each. Some were very nice but some of them should not be out there without clothes, in fact some of them shouldn't even by in a swimming suit at all (if you know what I mean).
After a while, Joann turned to Larry and said that she wanted to sunbath nude too. She said she always wanted to try it and since there was no one there that they knew, she wanted to try it. I had been thinking the same thing but didn't want to say anything, not knowing what Joann and Larry would say. I quickly chimed in and said I would do it if she would. Larry acted to be a little timid and hesitated about going nude. I coaxed Larry by saying that if he did it, Jake would also do it. Jake looked at me with this disgusting angry look on his face, but I knew that he wanted to just as bad as I did. After a little more coaxing, we convinced the guys to join us.
Joann and I removed our bikinis and the guys soon followed
I felt so good having the warm sun and the warm ocean breezing blowing over our naked bodies. For 38 years old, both Joann and Larry looked incredible. Joann's breasts were very firm. Larry had a very nice six pack. Both Larry's and Jake's cocks were half hard. They both tried to conceal it by lying down on their stomachs. After putting more suntan lotion on our private parts, we laid down on the towels and felt the warm sun radiate our bodies.
After sunbathing for quite a while, Joann and I decided to take a dip in the ocean. We got up and walked into the warm water, feeling the waves crash up against our bodies. If felt so incredible being naked in the salt ocean waters. We saw the guys get up to go get some more drinks.
After our dip in the ocean, Joann and I went back to our towels and started to apply suntan lotion to each other. Joann first spread lotion all over my front side. It seemed like she took extra time and attention around my tits and my pussy. I returned the favor and made sure she had ample amount of lotion. When I was applying lotion around her pussy, she spread her legs slightly and told me to make sure to get that area nice and good; she said (in a seductive voice) she wouldn't want to get that area burned.
After some more sunbathing and finishing our drinks, we got dressed and headed back to the ship before our departure for the next island.
When we got back onto the ship, Jake and I couldn't wait to fuck each other in our cabin. We couldn't even wait until after we showered; we had an incredible fuck right in the shower. I think the happenings of the day had turned us both on. We then cleaned up and met Joann and Larry for dinner. After dinner we went to a Broadway show in the big theater and then caught a late show in the lounge. After the late show, Joann and Larry invited us up to their cabin for some wine. We eagerly agreed and headed up to their cabin.
We didn't mind having an inside cabin since we were not spending much time there, but Joann and Larry's outside balcony cabin was very nice. We went out on the balcony and looked across the massive body of water. It was a very clear night. Many stars and the moon lit up the sky. The reflections of the stars bounced off the water and the warm gentle breeze made it so romantic. The combination of the beautiful ocean view and the fact that I had consumed abundance of alcohol was really turning me on. I couldn't wait to get back to our cabin and fuck Jake brains out.
There were only two chairs on the balcony along with a small table. Jake sat down in a chair and I sat down on his lap, my back towards him. Larry and Joann opened a bottle of wine from a case they had bought the day before and poured us all a glass. They joined us on the balcony. Larry sat in the other chair and Joann sat across his lap with her arms around his neck. We talked for a while, reminiscing about what we had done that day.
It wasn't long until I saw Joann start to kiss Larry. Not just a little kiss on the lips but a nice big juicy tongue French kiss. I cleared my throat to get their attention and then asked if they wanted us to go. They said no and asked if they were making us uncomfortable. We said absolutely not, especially if they don't mind if we did the same. They said they would be offended if we didn't. It was such a nice romantic night and we should take advantage of it.
I turned across Jakes lap, wrapped my hands around his neck and started to make out. Jake had his arms wrapped around my waist. After several minutes of passionate kissing, I looked over and Joann and Larry and could see that Larry had his hands slid under Joann's skirt and apparently was pleasing her pussy.
I ran a hand down and started to rub Jake's chest through his shirt. He took my lead and started to rub his hands up and down my legs and thighs. I slide my skirt up a little to encourage him to explore me like Larry was exploring Joann. Soon I felt his fingers sliding over my pussy lips. I spread my legs to let him have better access.
We continued this for a while, making out and taking sips of wine between kisses. Joann said she needed some more wine and got up to get the bottle from the room. I also got up and said I needed to go use the restroom. Inside the room, I asked Joann if they had ever swinged with other couples. She looked at me and just smiled. I got the answer I was looking for. I told her we also did and I wanted to fuck her husband.
Again, she just smiled at me as to say: he is all yours
I helped her pour another glass of wine for us all and followed her out to the balcony. Joann went over by Jake as I sat down on Larry's lap. Larry was a little shocked but quickly figured out what was going on as I planted a big kiss on his lips. I opened my mouth and started to explore his mouth with my tongue. I then spread my legs wide, letting my skirt hike up my hips to expose my bare pussy (I hadn't put any panties on at all that week). It didn't take long until Larry was exploring my pussy with his hands. My pussy was so wet by this time. I could feel Larry's cock start to get hard under my ass. I slide my ass off his hardening cock and placed a hand on it.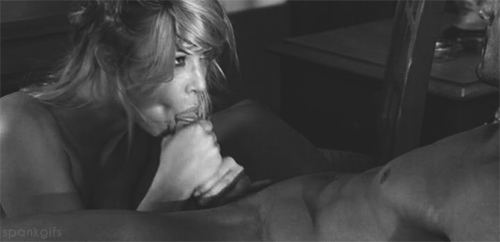 I smiled at Larry and said I think someone is getting a little excited. I then got down on my knees in front of Larry, unzipped his pants and pulled out his rock-hard cock. His cock wasn't quite as big as Jake's (Jake has an 8-9 inch cock) but he had a very pretty cock. I like a pretty cock, one that has a nice shaped head and a smooth shaft. It was also very thick, which I think is actually more important than having a long cock.
I started to run my tongue up and down the shaft of his cock while playing with his balls with my hands. I then slide it into my mouth and started sucking on it. I love sucking on some good cock. Larry started to moan with approval. I took time out to slide his pants and underwear all the way off and threw them down on the deck of the balcony. He removed his shirt and placed it on the rest of his clothes.
I went back to sucking on his cock, trying to get as much in my mouth as possible. I heard his moans get deeper and louder. After several minutes, I sensed he was about to cum. I didn't want him to spout just yet, so I got up and sat down on his lap. I was facing him with our crotches touching. I wrapped my arms around his neck and planted a big kiss on him, again exploring his mouth with my tongue.
I pulled up my skirt, moved my pussy up and started to grind it against his cock. I was so wet; I was covering his cock with my pussy juices. I looked over at Joann and Jake and saw Jake with his face buried in Joann's pussy. She looked like she was really enjoying herself.
Larry helped me remove my top and skirt. I now could press my naked body against his. I ran my pussy over his cock and then up his body over his stomach and chest. I lowered myself again and he took one of by breasts into his mouth. I could feel his tongue circle my nipples and then felt him nibble and suck on them. I couldn't wait any longer. I reached down and pulled up his cock and lowed myself onto it. I felt his massive member slip easily into my waiting pussy.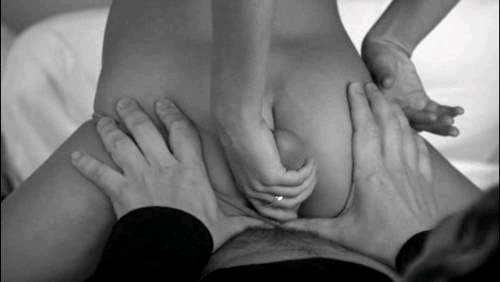 I started to raise and lower myself, allowing his hard cock to slide in and out of me. We started slowly at first but quickly picked up the pace. Soon his cock was pumping in and out of me in a furious rate. God, it felt so good!
It wasn't long until I was screaming as my orgasm overtook me. I'm sure someone had to hear me, but I didn't really care at that moment. It was an incredible orgasm. Sometime in the middle of my orgasm, Larry started to shoot his load inside me. Feeling his cum shoot inside me only extended my own orgasm.
It wasn't long after I composed myself that I heard some loud moans coming from Jake and Joann. We looked over just as they both came together, both bodies shaking in what seemed to be as good of an orgasm as I just had.
It was very late, so we decided to finish off our glasses of wine and head back to our cabin. We all agreed that we had a lot of time to have a lot more fun the rest of the week. We arranged to meet Joann and Larry for breakfast and again tour the next island together.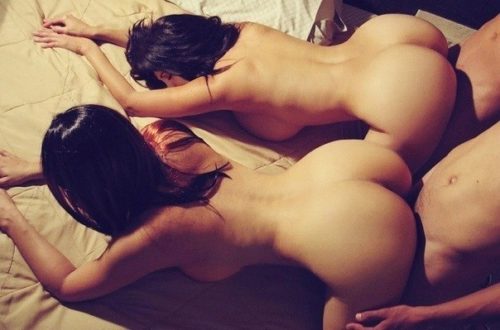 Next: A Caribbean Cruise That Turned Out to Be One Hell of a Week, Pt 2
You'll also like these stories: