[en] [police] I Was Fucking Her Insatiable Little Cunt in the Car
It was amazing watching Jenny's transformation in just a couple of weeks. How she went from shy and timid to aggressive and insatiable. In just a few weeks I watched the same woman go from someone who was afraid to meet me in the most casual of senses to someone who would suck my dick in a parking lot and not think twice. One of the best transformations was watching her inner disdain for Robyn grow and her become much more territorial over me. The thought of her sharing me began to be less and less of an option – as she began to be more willing to speak her true feelings.
One Friday night after one of our afternoon parking lot sessions Jenny text me:
– That was amazing as always you know what I really want though?
– What is that – I replied?…
– I think you should find a way to get out of the house tonight and come find me.
– Oh really huh? Find you…
– Yeah I really want you to bend me over the tailgate and fuck the hell out of me, if we are being honest. – Mmmmm well, how can I say no to that…  – After a nasty divorce Jenny had moved back home to help her mom take care of her dad. So "alone time" there was non-existent.
– I'll have the kids tonight but mom is staying at the hospital with my dad tonight so yeah, you should find a way out of the house tonight. – Jenny lived out in the middle of nowhere and just far enough off the main road to have privacy. I told her well I am on call tonight so if there was a crime that I needed to investigate I'd have to come out.
– Oh really, so I just have to call and say someone broke into my house and you will get to leave home? – Yep it's that simple.
– Well you'll definitely be getting called out tonight then. And one more thing… you better not touch Robyn tonight. – I'm not sure why but that last sentence drove me absolutely wild. My response was "ma'am!" Then Jenny responded:
– I want you to be in bed when I call. I want you to be laying next to her thinking of me and leave her layin' in bed for me! – Like I said before she was becoming much more territorial and vain, and I loved it.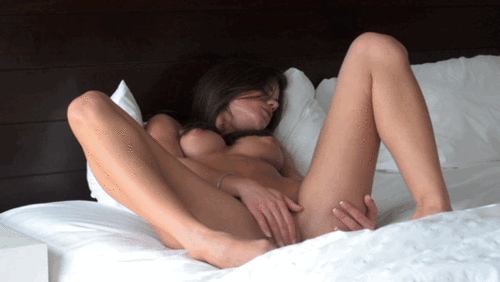 Around 11 o clock the night my work phone rings…
– Hey we have a house burglary you need to come out to now! – Said the voice on the phone. Robyn woke up when the phone went off and got pissed that it woke her up. She bitched about it the entire time I got dressed and walked out the door. I text Jenny when I was on my way and she called me immediately.
– Ohhh someone is in trouble your wife is super mad at you haha.
– Hahaha yeah I know why what'd she say to you?
– She finds it funny that you weren't asleep and you "randomly" got called out.
– Hahaha yeah it is funny I was wide awake with anticipation waiting for that call I said …
– Good cause I'll take care of all that anticipation when you get here see you shortly. – As I pulled into Jenny's driveway I killed the headlights so not to wake anyone else in the house. As I put the truck in park, Jenny came out walking to the driver door. As soon as the truck was off, she snatched the door open and said:
– Mr. investigator I've been very bad and need to be punished – as she reached in and began to undo my belt and pants. I stood up outside of the truck letting my pants and boxers fall around my feet. Jenny gets on her knees in the dirt and takes my cock into her mouth.
Now, the girl said she didn't enjoy sucking dick, but good god I don't believe her cause, holy fuck, was she good at it…
I was leaned against the side of the truck watching her as she tried taking every inch down her throat making her gag each time. Each time she would gag, she would moan. She would occasionally take me out of her mouth and tell me:
– I'll do anything not to go to jail officer, please don't call my parents please, I'll do anything. I'm a good girl! – She was driving me fucking wild and she knew it. I pulled her to her feet by her hair and slammed her against the truck and kissed her. I growled in her ear:
– A good girl huh…?
– Yes sir – is all she replied.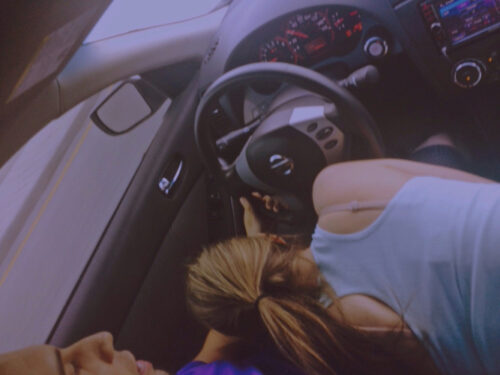 I spun her around and bent her over against the side of the truck and smacked her ass hard (which sounded like a whip being cracked in the still quiet night). I growled at her and said:
– Who the fuck wants a good girl when I can have a nasty little slut instead?
I forced her to the tailgate of the truck. I lowered the tailgate and bent her over it and smacked her on the ass again drawing out a loud deep moan. I snatched down her silky pajama pants to find she wasn't wearing any panties. With her bent over the tailgate I began to eat her pussy from behind. I was pleasantly surprised just how much she loved when my tongue would wander from her pussy to her ass. She reached back and grabbed the back of my head to try to get me not to stop. I immediately pushed her hand back in front of her and smacked her bare ass harder and told her:
– Dirty sluts don't make the rules, they get whatever they are given.
– Yes sir – she replied. As I stood up and pulled her ass back towards me, she looked back over her shoulder and in the most innocent tone asked: – So did you touch her tonight or did you wait just for me? – I grabbed a fist full of her hair, pulled her head straight up and said:
– Why would I touch her when I can have all of you – as I slammed my cock into her. I swear I think she immediately came, her body began to convulse and shake as she screamed out in pleasure. Luckily, she didn't have any neighbors, 'cause everyone would've been outside.
As I fucked her I decided to play on this emotion:
– So you don't want me to fuck my wife huh? – I growled.
– Nooooo i don't ooooo fuck that feels good! – She screamed out…
– What if I don't have a choice, what do you want me to do? – I growled back…
– Don't ask me that, ooo fuck, don't ask me that fuckkk, don't stop – she screamed… She was insatiable.
– Tell me Jenny what do you want me to do if your best friend wants her husband to fuck her!!! – I growled again!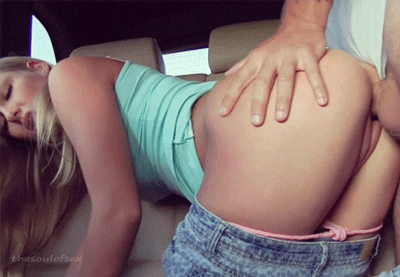 – Fuckkkkkkkkk oooo fuck…  Fuck her in the ass, her pussy isn't good enough for this cock and don't you dare take a shower for her if we have fucked that day!!!! – She screamed! I was so close to cumming, so I growled deep in her ear…
– So your pussy is the only place for my cock, huh?
– Fuckkkk yes, never fuck her pussy again!! – She screamed…
– Then it's time I own your pussy – I growled back.
– Fuckkk yes don't fucking stop!!! – She screamed…
– You want me to fill your pussy with my cum, don't you Jenny!!!!!!!
– Fuckkkkk yes, don't stop!
– No you fucking slut you fucking say it if that's what you want.
– Fill my cunt with you cum now!!!!!! Ooooooo fuckkk! – Those words sent me over the edge as I exploded deep inside of her insatiable cunt, causing my knees to almost buckle while I stayed buried deep inside of her. Just about the time we were both coming back to our sense, a pair of headlights turned in at the top of her driveway. Jenny said:
– Oh fuck, that's my parents – and grabbed her pants and took off for the door. Unable to get my pants back on, I bolted for the truck with them in my hand I jumped in and began to leave just in time for them to make it to the bottom of the driveway. They tried to flag me down but I never stopped. A few minutes later after I pulled over on the side of the road to put my pants back on, I get a text from Jenny:
– Wow that was close… mom asked me who was in the driveway, she said it looked like an undercover cop car. I told her that they knocked on the door and said they were looking for someone who ran from them. – I laughed and replied:
– That was quick thinking. – She replied:
– Yeah but it was hard to keep a straight face feeling your cum pouring down my thighs.
– Mmmm well I hate I missed that sight – I told her…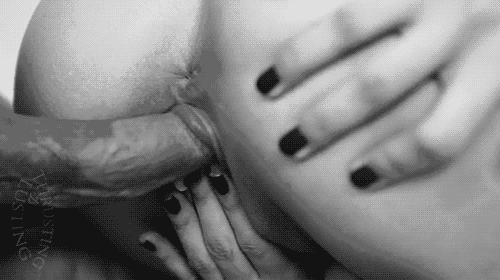 – It won't be the last time so I'm sure you'll get to see it again. Oh and, by the way, I meant what I said.
– What did you mean?
– Don't you dare take a shower when you get home!
Next: Fucking Jenny on the Parking Lot
You'll also like these stories: