[en] [black-cock] His Black Dick Made an Honest Women Out of My Wife
When I got stationed at NAS Corpus Christi during the late 70's, I was a Second Class Petty Officer. I went to work in the bowling alley, doing night manager duties. I met my future wife there and took her out the first time. She took me home after we ate and I fucked her on our first night together. Little did I know that she would end with a black dick that very night…
We pretty much stayed together after that day. I asked her to marry me and we set a date. Shortly after that I threw a party at out apartment, several people from the bowling alley came including a black guy named Murray.
The party was pretty good and we were all having a good time and it got to where people were pairing off. Sue, my future wife and I were on the couch in the corner. I got her in the 69 position with her on top and was enjoying myself. She was trying to keep us covered up, but her ass and my head were sticking out.
He just slid his black dick into her pussy…
I was going to town licking her pussy when a large black dick slid past my nose into her pussy. I looked around it and saw it was Murray. I looked back at the union between them and he was balls deep in her.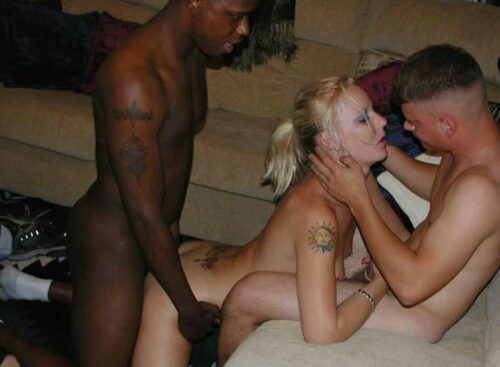 She was trying to move away so I held her in position. I don't know long it took, but I saw his balls jerk a few times and realized he cum in her. He pulled out and walked back to the party. I could see the cum on her pussy and I just kept licking her like nothing had happened.
We never really talked about it happening and just went on with our lives. When we got to the place where we were getting married, in a friend's backyard, we all were standing around talking and he was there, although I hadn't invited him.
I looked over to him talking to my soon to be wife and he had his hand in the front of her dress. Everyone there could see he had his hand on her pussy. He took his hand out and led her over sort of behind some bushes and sat her down.
Then put his dick against her lips. She just opened her mouth and started sucking him pretty much in sight of everyone. His black dick stood out against her white face. She sucked until he came. Then he put his dick back in his pants, stood up and came back over by me.
I think I was in shock and didn't know what to do. The JP called us over and we got married. I got orders to California shortly after that. We didn't have sex the rest of the time in Corpus, although Murray fucked her a few times while I was at work. I would come home and she would be wore out. I think he brought a couple of friends over once or twice who fucked her also, but I am not sure. We never talked about it.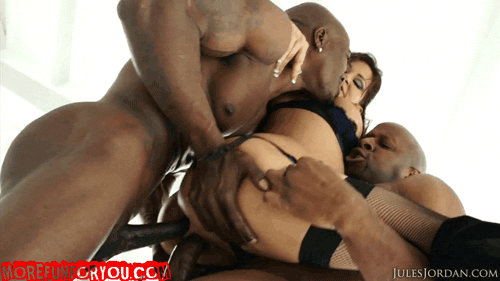 When we left there it all stopped and she has been faithful the past 40 years.
You'll also like these stories: