[en] [brother-sister] A Threesome With My Brother and Sister
She turned 18. Just as promised, my brother took her virginity. I knew how much she has wanted it to be special for all of us, so we spent weeks preparing her pussy. Remembering, this is making me so wet.
I've had to deal with some jealousy, but I also think about how sweet my cousin is and how much I love her. I want to share everything I have with her, and that includes what makes me happy. I've been lucky to have my brother's cock all to myself, so I saw this as a way to get me used to him fucking other girls. He supports me wanting our dad, and he's willing to take my pussy while my dad rams my ass in a threesome, and even if I know it isn't going to happen with my dad maybe something else can be figured out.
Anyway, her big birthday slumber party was on the weekend after her actual birthday, but her special day was actually on a Tuesday, so it was decided she would be with us in the afternoon, watching movies and eating pizza after homework. We had a tiny cake from her parents' birthday and frosted it ourselves. In fact, we used the frosting later for other things.
We skipped the homework and went straight to a shower with all three of us. After, she sat naked, with the edge of her ass on the edge of the coffee table in the living room. Her legs her open, her toes pressing the floor.
On my knees I kissed her and lightly bit her neck (have to be careful not to leave marks). My fingers went to her wet pussy as she slipped her tongue in and out of my mouth. Meanwhile, my bro very carefully lubed a dildo and glided it into my ass. He slid is own cock into me from behind while controlling the dildo, making me feel so full. We planned that just as his appetizer, though.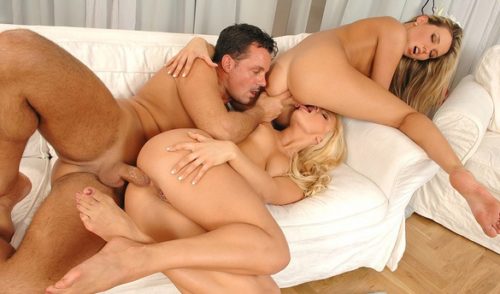 I bent down while he was going at me and went down on my teenage cousin until she came. That was when my bro gently moved me to the side so that he could kneel in front of her. She pushed his throbbing cock up and down the outside of her sopping (and loosened) pussy lips. His head was bulging and deep purple. I thought he would explode.
– Ready? – he asked.
– Yeah. Just please go slowly, OK? – she said back.
So they took it very slowly. He nudged himself into her a little at a time, and she always cringed until she got a little more in the next time and the next time until all of him was inside her.
She said it did hurt, but that she was glad he was the one doing it to her
It became awkward so she laid back a little, lifting her legs up while still splayed out. That was when he had to stand, crouching a little. It was a little difficult for him, but he also said that seeing her so open like that, with his cock completely sunk into her, was something like a porn movie. She was sore, but she was also wet and said she wanted to be on all fours, while I was sitting at the edge of the coffee table so that he could do her (slowly) doggie style as she licked my pussy. We only did that a short while.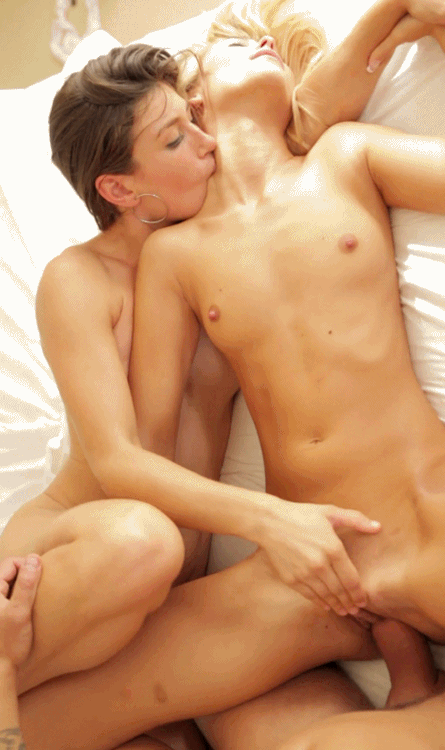 He said he couldn't take it anymore. He shot his load deep inside her, and even though there was a little blood I licked and sucked it all out of her. She smeared frosting on my cunt and licked me again.
Next, we kissed each other and were just deciding on when to do it again when we heard my dad's car in the driveway. I've never run so fast to my bedroom, holding my clothes, as I did then. When my dad came in, Elizabeth and I were going over her Algebra problems and my brother was in the shower. Again.
When her slumber party happened over the next weekend, I got to attend. I arrived to help set up, about an hour early. When we were alone, she was more take charge than usual. She started kissing me and slid her hand down the front of my shorts. She was gigglier than I had ever seen her… She said she wasn't sore anymore, and could we use a double-sided dildo, one of the super long ones, with each other? What? Where did she even learn about those?
– Sure – I said, we just have to get one.
I immediately started to look forward to that. I even decided on letting my brother have my ass if my dad will never fuck me. Maybe I can be on top of her, grinding away with our pussies full of dido, while my brother fucks my anal cherry? When I brought it up to him a day later his cock got so hard, the only thing we could do was have him cum deep inside me. None of us can wait.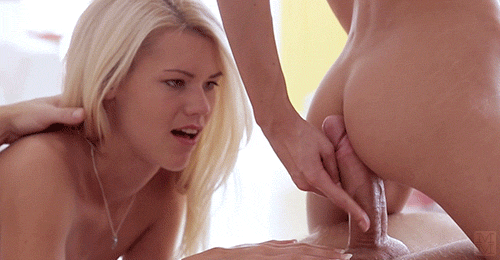 It's more a matter of getting one of those toys without anyone knowing. It's a small town. We'll have to get Patty to bring us one. Part of the fun is the planning…
You'll also like these stories: