[en] [brother-sister] My Sister Enjoyed My Cock Little Too Much
My sister and I discovered that we enjoy fucking each other…
I was 20 when my grandma had passed away and my family was all back in town for her funeral. Everyone except my younger sister Teresa who was locked up for some drug possession. Her being absent added to my mom's distraught. It was her mom that passed and Teresa being absent wasn't helping.
Teresa and I are twins, and mistakes. My older sister, Nova, is 15 years older than us. We were not planned. Mom was only 15 when she had Nova when she had a relationship with a wealthy business man that was in his 40's. He didn't stick around but he did continue to take care of my mom and Nova. Mom was what you'd call a "bimbo". She's got it all, bleach blonde hair, tan skin, too much makeup and big fake tits. She's 50 but looks 28. My half sister Nova, is the same as mom. She had her first kid at 16, my niece Brandi that's only a year younger than me. My sister Nova is also just as vain and shallow as mom. Bimbo through and through.
After the funeral we all went out to lunch and everyone told stories of my grandma. The stories became more and more outlandish and crazy with every drink we had. When we finally finished we all went back home and continued drinking. We started a bonfire and everyone once again started telling stories. One by one everyone left, either home or in the house to go to bed until it was just my half sister and me sitting by a dwindling flame.
– I'm so drunk – she said with a giggle. She stood up, stumbling a bit. I popped out of my chair and caught her. I was drunk as well but being a bigger man and her a somewhat petite woman, perhaps not as drunk as her. – Help me inside, I'll never make it on my own – she said laughing now.
– Hop on – I responded. She climbed on my back and I began giving her a piggy back ride inside. I stumbled a couple times along the way to the front door.
– I can't believe how strong you are – she said quietly in my ear.
– You're not the first drunk girl I've carried – I replied with a small laugh. – I'll need you to get the doors – I continued.
She pulled the back door open and I stumbled back a bit. Her grip on me tightened. As I regained my balance, my sister wrapped her legs around my waist and her arm firmly around my neck. I could feel her breath on my ear. As I began climbing the stairs I could hear her making tiny moans that I thought nothing of at the time.
I brought her into Teresa's room and set her back down on her feet. She unbuttoned her jeans and pushed them to her ankles. Kicked them towards the door so hard it closed. She crashed on Teresa's bed. I bent over to begin tucking her in but before I could she grabbed me by the shirt and pulled me into the bed. We were laying face to face now and she giggled a little bit, then paused quietly for a second. The alcohol was still in my system but I had enough perception to recognize the awkwardness. In that quiet second thousands of thoughts ran through my head. Strangely, the first one was, I know it's weird but I wanted her to kiss me. That one second felt like an hour.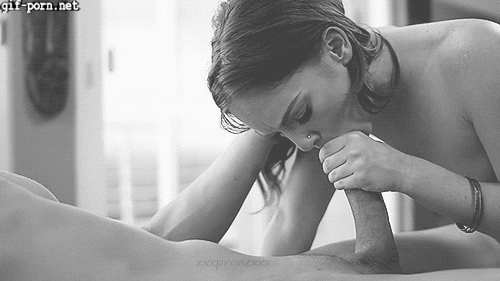 She rolled a bit closer to me and gave me a peck on the lips. My confusion grew. Now I don't know if she wants to fool around or if that was just a sister saying thanks for carrying my drunk ass up a flight of stairs. She stared at me for a few seconds waiting to see how I responded. I had 2 options. 1, I could get out of the bed and let her sleep. That was the safe and smart option. Or 2, I could kiss her back.
I hope this doesn't backfire is all I could say in my head as I leaned in and kissed her. Our lips met and my sister began kissing me back. It was slow and soft kisses. I put my arm around her and placed my hand on her lower back pulling her closer to me. She draped her leg over mine, put her hand on my cheek and opened her mouth. Her tongue slid into my mouth and our tongues began twirling around each other. I was still a little unsure where this was going…
We're we just making out?
We're we going to cross that line that we can never come back from? We continued to kiss. I could hear her making small moans and she was dry humping my leg pretty hard. She then sat up quickly and began unbuttoning my pants. Now I know where we're going and what's about to happen. I push her hands away and push my pants down and kick me to the floor. As I do, she removes her shirt and then reaches back to unhook her bra. As she throws it on the floor I see her big fake silicone tits. Perfectly round, and her little brown nipples were sticking straight out. She reached down and grabbed my erect cock.
– Holy shit! Are you fucking serious?! – She exclaimed as she held my member. – Wow – she continued just before she wrapped her puffy lips she injects god knows what into around the tip of my cock.
After just 30 seconds or so of her sucking, she straddled me and grabbed the base of my dick. She assisted it inside her warm slit. It was so wet! After just 2 or 3 bounces I could feel her pussy juices dripping down my balls. I couldn't believe that she could fit my entire 10 – inside her. I had never been balls deep in a girl before. I felt the head of my cock pressing against the deepest part of her pussy. My hands reach up and grab her perfectly shaped tits. They don't fit in my hands like my cock in her cunt but they felt amazing. I love the feel of fake tits!
She continued to bounce on my cock. It was getting faster and she was getting louder. I could tell she was about to cum and I couldn't hold back anymore.
– I'm cumming! – She moaned out quietly so not to wake anyone up.
She lifted off my cock and began squeaking, trying to remain quiet. I feel wetness dripping all over me and I see her vigorously rubbing herself. She had squirted all over my cock and stomach. Not that ridiculous porn star spraying it across the room kind, just a good drenching!
I was so close to cumming myself so before she could finish, I pulled her down beside me and turned her around. Her back was facing me and I quickly slid my throbbing cock back inside her. It was still dripping and offered no resistance.
My cock slid in like a hot knife through butter…
I reached around and grabbed another handful of silicone titty and started thrusting. It took no more than 10 seconds before I shot a hot load deep inside my sister's soaking wet cooze. I squeezed her tit and pinched her nipple so hard that she had to push my hand off. It landed on her hip and I pulled her close to keep my cock as deep in her as I could making sure every drop of cum got in there.
We laid there for a minute or so with my cock still inside her just trying to catch our breath. The whole thing happened so fast that I was still a bit gassed from carrying her up the stairs. When I finally slid my cock out of her and rolled on my back I could feel how much of a mess we had made. Both of us were dripping cum and pussy juice all over Teresa's bed. Nova didn't bother to roll over, she had fallen asleep already. I laid there for another minute before I got up. I finally tucked her in and headed to my room to clean up.
The next morning mom had made breakfast and I raced down to eat only to see Nova already eating. She was wearing one of Teresa's sleeping shirts and it was way too small.
– You could've borrowed a shirt from me – mom said. – That's a little bit inappropriate for the breakfast table – she continued.
– It's just you and Cyrus. You see tits everyday and he's my little brother, he'd probably think it was gross if I was naked – my sister replied, smirking at me while she spoke.
– Mmhmm – mom answered with a hint of sarcasm. – Suddenly my phone went off. – Who's texting you at 8 in the morning on a Sunday? – Mom asked – ..and you, don't need to be on your phone either. We're trying to have breakfast together. – She added speaking to Nova. I didn't respond. I was too shocked by the text I received: "I can't believe how big you are! I want more! – It was from my sister Nova. I felt her foot rubbing my leg under the table as I tried to type a response: "YES! ASAP!!!"
I got up and went to my room trying to hide my boner. I hear Nova giggle a bit as I scurried off up the stairs. A few moments later I started to take a shower. Thanks to the old man that impregnated my 15 year old mom, we have a nice house and Teresa and I have our own private bathroom that connects our two bedrooms.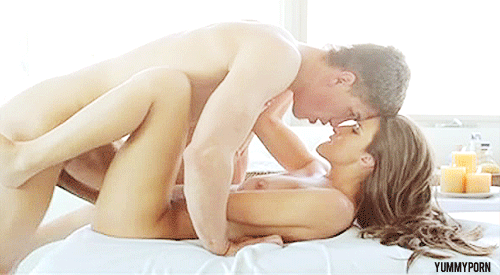 I was just about done washing up when I heard the door open. It squeaks a bit and my cat usually comes in while I'm showering so I thought it was just her. The shower door opened and Nova was standing there completely naked.
– What are you doing?! Mom is right down stairs! – I yelled quietly.
– She was home last night too, and she's outside tanning now anyways – she replied as she climbed in and closed the door behind her.
My dick completely woke up! My hands wasted no time in grabbing her wet breasts. The tip of my cock tickled her pussy and she began to moan. She put her hands on my shoulders and pushed them down. I took the hint! I got down on my knees and she draped her leg over my shoulder as I buried my face in her wet pussy. My tongue danced around her lips until l found her clit. I licked and licked her clit and she started panting. With one hand she grabbed a handful of my hail and the other dug her nails into my shoulder holding me firmly in place. She starts to scream louder and I feel a warm liquid that wasn't shower water on my tongue and in my mouth. She squirted again! In my mouth too! It was soooo hot!
– Way to go little brother! – She said smiling and pulling me back up. – Want your reward? – She added. I had never seen this side of her. The text message, and her tone in the shower was not like her normal shy demeanor. I smiled and nodded toward her and she turned around and bent over. Her pussy fully exposed. I put my hand on it rubbing her clit with my middle finger and her asshole with my thumb. – Put your fucking dick in there! – She shouted. More behavior I wasn't used to.
I pushed the tip of my cock against her lips and slid it in most of the way. She yelped, half pain and half pleasure.
– Fuck! That's bigger than I remember! – She moaned.
My sister had one hand pressed against the shower wall and the other against my stomach to keep me from going all the way in. She wasn't going to stop me though, it was only a matter of minutes before I started to edge. Going deeper with each thrust her moans got louder with them. Before I could shoot another load inside her, she pushed me back and got on her knees and squeezed off the base of my cock as if she knew I was about to blow. She opened her mouth and loosened her grip. A hot fresh batch of cum splashed against her cheek. The second shot went down the back of her throat and she wrapped her mouth around the tip and began to suck what I had left in her mouth. She swallowed every drop I had in there.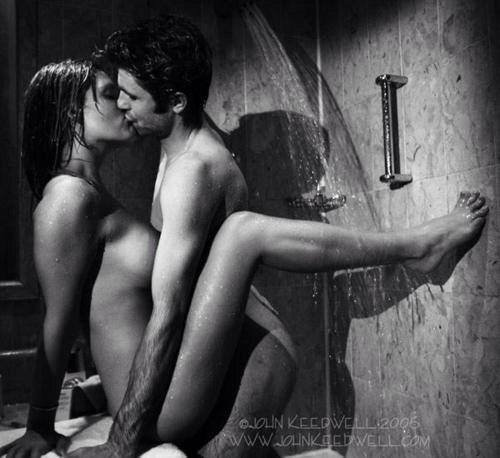 A moment later she stood up and gave me an open mouthed tongue kiss while still hold my cock.
– I really like fucking you little brother! We should do this every time I'm in town – she said stroking my cock.
She had squeezed out a few more drops of cum in her hand. After licking it up she exited the shower and dried off. I sat on the bench I have in there and just let the water cascade over me for a few minutes. When I got out and dried off I went to my bedroom and checked my phone. There was a text from Nova. It was a picture of her tits and it said: "Can't wait to see you again."
She had gotten packed and left before I got out of the shower. It wasn't the only time we fucked. There's more to tell.
You'll also like these stories: