[en] [sister-in-law] My Sister-In-Law and Eight Months of Cum
This story started about 20 years ago. I got to know a gorgeous coworker who later became my sister-in-law and we became friends immediately. There was nothing romantic even though I would have loved to just fuck her a least one time. I was involved with another girl and it just did not seem like the thing to do at the time. So I introduced her to my best friend and roommate and they hit it off. They eventually got engaged.
I knew my roommate was giving my female coworker a good fucking every night. I could hear the bed springs squeak, the headboard bang against the wall, a few moans and since I had seen him naked. I knew she was getting plenty of dick. He was at least 7 inches when not erect. (She later told me he was 11 inches when erect and she could barely fit him in her mouth or pussy and when he fucked her he was bouncing off her cervix on every stroke.)
Things rocked along for a while and I ended my relationship with the girl I was involved with. One night my coworker came over to the apartment about three hours before my roommate was due home from night class. We had a few beers and out of the blue she said:
– You know you can park your sneakers under my bed anytime? – I was shocked. I told her I would have to take a rain check. That I could not fuck her while she was engaged to my best friend and roommate.
One night we all went out for beers after work and her younger sister that had been away at college and recently graduated, joined us. She was just as gorgeous as her sister except she had tits that were much larger. They looked like sisters, their hair, their face, their figure except the tits. I was in love. We were married within a year and stayed married for 17 years until a bitter divorce.
My roommate ended his relationship with my female coworker who was now my sister-in-law and she married a guy that made a shit load of money and traveled all the time. After I had been married a few years my wife ask me to drop off a baby gift she had bought for her on my way home from work, since I passed right by. I got there, went in and she offered me a drink. I had several and she just got better looking even pregnant. I love fucking pregnant women. I even fucked my wife the night she went into labor with our son. So I had some liquid courage in me and I told her it was time to cash in the rain check. She laughed and said:
– You don't think I would fuck you with you married to my sister and you would not fuck me when I was just engaged to your roommate do you?
– I guess not – I said. She said I could have another rain check to go with the first one.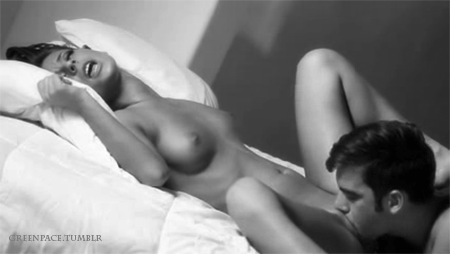 Well, years pass and her sister and I get a divorce. One night about eight months after the divorce she calls me and says she knows I have not been eating worth a shit, I have lost weight and she know how I ate when I was a bachelor. My sister-in-law invited me to dinner for a home cooked meal. When I got there I saw no kids and no husband. The kids were staying with friends and her husband was out of town. The dinner was great. We finished, I helped clean up and we were having after dinner drinks in the den when she said out of the blue:
– You have two rain checks and are not married to my sis any longer. Do want to cash one in?
She was still beautiful and if she fucked and sucked anything like her sister did, I was in for a treat. I said:
– Where is the bank and teller?
The sister-in-law told me there was one requirement, that I had to eat her pussy like I ate her sister's. I said how do you know how I eat pussy. She laughed and said:
– Dummy, we are sisters. I know how you eat pussy, fucked her silly and she gives you blowjobs. After all, we are sisters and we talk.
My sister-in-law told me her husband refused to eat pussy and told her it was repulsive and he had never gone down on her in all their years of marriage. She also said that he did expect her to give him blowjobs. She said she did it but to get back at him she never let him cum in her mouth. She would always back off at the last minute and make the poor bastard finish with his own hand. I told her things were about to change for her.
We walked to the bedroom and I began to undress her slowly. I wanted to enjoy this sight for the first time, since at best, I had only seen my sister-in-law in a one piece bathing suit before. Once she was nude I undressed and by then had a three quarter hard on. I am only average in length, a little less than 7 inches but I am thick. She looked and gave a devilish smile. I told her to sit on the bed with her feet on the floor and lie back. After she did that I calmly knelt in front of her and put my hands under her knees and lifted her legs up, back and out to get at her treasure.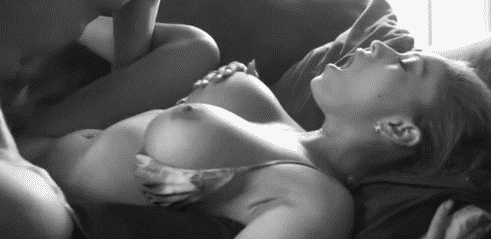 I began licking the honey pot with my tongue and she moan loudly. More loudly than I ever heard when my roommate was fucking her. I began to suck the lips of her pussy and they started to swell and engorge with blood.
My sister-in-law was definitely a moaner now, and loud!
When I started to lick and suck her clit she screamed and put her hands behind my head and pulled me tight against her while she fucked my face. By this time she was a geyser and her pussy juices were flowing all over my face and down my throat. I kept sucking her hard clit. Then she began to shake and quiver and scream. As she came down from her orgasm. She released my head and said thank you I have needed that for so long and sis really bragged on how you ate pussy. She was right!
I kissed her deeply and she drank her own juices from my mouth and licked them from my face. I had a massive hard on and moved between her legs and lifted her legs over my shoulders to allow for the deepest penetration. With me standing on the floor and her on the edge of the bed with my sister-in-law's legs forced back I had total and absolute access to her pussy. She reached down and pulled my dick to her hole and rubbed it up and down her slit and over her clit and them pulled me into her. I slowly entered her silky tunnel and began a slow methodical stroke. Pulling all the way out until the head was just on the inside of her cunt lips.
Then I would slowly slide back in past the initial resistance of her pussy all the way into may balls and repeat it. It was amazing to see her cunt lips wrapped around my dick and as I pushed in they would kind of fold in and follow my dick. When I pulled out they would roll back out. This drove her crazy and she begged me between moans to fuck her really hard and fast. Since I had not had any pussy since my divorce, I was determined to make this last. I told her I would not it would make me cum to fast and it was my rain check and I would spend it how I saw fit.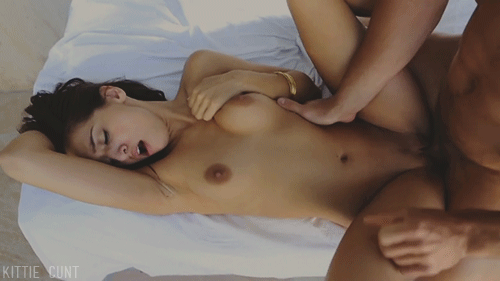 My sister-in-law reached her hand down again and started to rub her clit as I fucked her slowly all the while begging to be fucked hard and fast and moaning. She came to another orgasm quick and I stopped moving to let her catch her breath. When she had, I told her to get all the way on the bed and on her hands and knees.
She moved up to the head of the bed from the side and put her head on the pillows and her ass up in the air. As I moved in again she grasped my dick and targeted it to her pussy. I slid in with ease and began the same slow strokes I used before. Again she begged to be fucked hard and again I said no. Again her hand found her clit and went to work. Her climax came fast and hard and the screams got louder. Once she had come down again I told her to get on her knees on the floor.
Once she had, I stepped in front and told her to do what she know how to do. She engulfed my dick about two-thirds of the way and sucked so hard, I almost erupted eight months of cum. I held off and it was my turn to put my hands behind her head and I did. I began to fuck her mouth like a piston. I felt myself about to come and held on for dear life. I stopped moving and she was still sucking and bobbing. I came in a torrent shooting stream after stream of cum in her mouth. Something her husband had never done. As I caught my breath and started going soft, she stood up. And then something happened that has never happened to me before.
She kissed me full in the mouth and pushed all the cum I had dumped in her mouth into mine with her tongue. Now kissing a girl after she has given me a blowjob and swallowed has not ever bothered me. I figure what the hell she swallowed nearly all of it and anyway it did come out of my body, so who cares if there is a little taste left over. But a whole mouth full was a shock! After she did that she sucked my tongue down her throat and all the come from my mouth. All the while stroking my dick. Now, I am not 18 any longer and it takes me about an hour to recover for round two, but this ex sister-in-law was going to have none of that.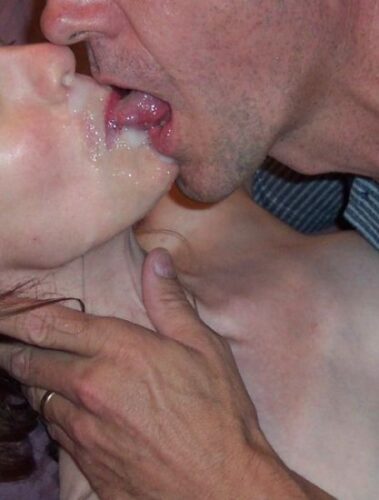 She immediately dropped to her knees and took my flaccid cock in her mouth and pinned her nose against my belly while pulling my ass toward her. My sister-in-law sucked and began a swallowing motion that felt like she was swallowing my dick down her throat every two seconds. My dick was hard in seconds and as it grew she somehow kept the whole thing in her mouth and throat. When she was satisfied I was good and hard, she stood up and said it was her turn and for me to lie on the bed.
I did and she wasted no time mounting me with her beautiful tits if front of me. She then told me she was going to fuck me the way she wanted to be fucked. She rode me hard and fast, like Lone Ranger rode Silver. Since I had just cum it took a while this time and I think she came three more times, each one larger and louder than the last. What did the neighbors think? When I did come it felt like I emptied more cum in her pussy than I did in her mouth.
Well, as we rested and gathered our thoughts and ourselves I said I still had one rain check left in the bank to use some other time. My incredible sister-in-law said:
– Like hell, I just deposited a thousand of them in your account. Be back tomorrow night for supper and bring your umbrella. It is going to rain!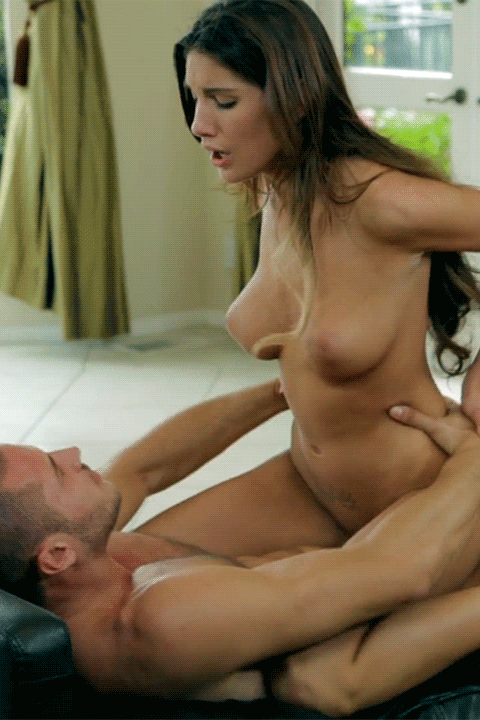 You'll also like these stories: