[en] [gangbang] Orgy on the Beach
In November, I went to Spain to enjoy the sunshine and peace of mind at work. I like to sunbathe naked, so I had to find the closest nude beach to the hotel. It's a pretty long beach, and I was the first one that day, so I wrapped my towel and took off my clothes. It started to fill up and there was a clear split between one end and the other, but I couldn't figure out why.
After half an hour, a man approached me with a cock in his hand, saying something in Spanish. I didn't understand what he was saying, and he didn't speak English either so he just knelt beside me and put his cock in my mouth. was shocked but immediately turned up. He touched my pussy while he fucked my throat, and I noticed the man a few feet away from us masturbating as he watched. He pulled his penis out of my throat and into my pussy, he felt my breasts as he went inside me and just got up, smiled at me and left. I kept shaking and was still excited, and started to enjoy sex on the beach.
I guess 15 men fucked me on the beach
Another 15 passed me and I decided to take a dip in the sea, a guy with a big and hard cock came and luckily he spoke some English. He bent down and started rubbing my pussy, we weren't too far in the water, so everyone could see what he was doing. Finally, he pushed me to my knees and made me suck his dick, ending with cumming right in my face.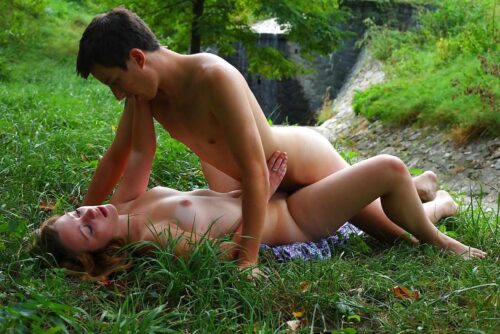 Again, when I observed other men on the beach, I noticed they were all stiff and saw me sucking this guy. When I went back to continue sunbathing, I downed a can of cider like the current chic girl, and it hit me in an instant. It gave me more confidence and since I noticed that the man next to me was still looking at my breasts, I decided to do a little show for him. I spread my legs apart, put my hands on my breasts and slowly rubbed them, moaning softly.
When I opened my eyes again, I saw him kneeling beside me, his hard cock right next to my face and looking at me expectantly. I opened my mouth and he started to fuck my throat as I continued to massage my clitoris. At that moment I felt two hands grip my chest and I opened my eyes again to see two other men on the beach standing on top of me, their cocks erect while caressing my breasts.
One kneels between my legs, quickly penetrating my pussy while the other wraps my arms around his cock and I start stroking him like a good girl. The men began to sit closer and now I could see about ten other men stroking their cocks watching me peck cocks.
The first one came out of my throat to ejaculate in my face and when I left, the one I was pulling out stood up to take my place. Immediately another man came to my side, wrapping my arm around his cock.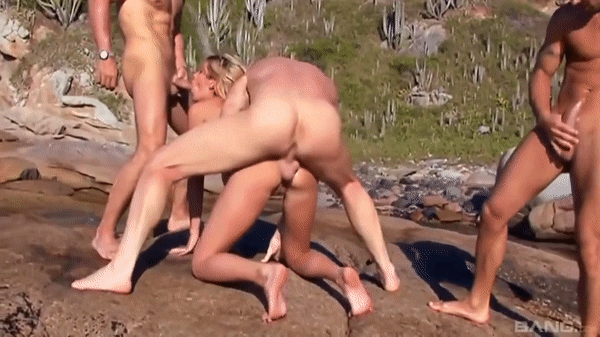 When the man in my pussy ejaculated inside me, another man quickly took his place and it lasted about an hour. That was at least 15 cocks on the beach, maybe more. I went back there every day for the remaining five days of my vacation and took everything I was given at the beach.
You'll also like these stories: