[en] [cousin] Darth Vader Impregnating a Schoolgirl
I guess you could call me an incest freak, having gotten into my cousin Faye's pants. I knew I had to find a way into my cousin Judy's pants too. I'd gotten Faye drunk enough to drop her panties for me. It had been pretty easy, because I think she had a thing for me anyway.
We'd grown up about three blocks from each other and as kids had played together a lot. Judy on the other hand, lived about four miles away and had always talked to me like I was a little kid even though she was only three years older than me. Years later, after Judy got married, they couldn't afford a honeymoon, so they put it off for a while. But when they got lucky and won a raffle prize of week's vacation in Mexico, they asked if I would feed their fish and pick up their mail for them. Of course, I had no problem helping them out, plus it would give me time to check to see if they had any nude pictures hidden away.
It was the third day when I found some really nice pictures of Judy in her birthday suit spreading it for the camera. Then to my great delight I found some of her sucking and fucking her hubby. I of course took them home and scanned them and made my own copies to jack off too. Just like I did when I stayed with them when I was 13 and to secret pictures of Judy in a tiny bikini, sun bathing in the backyard.
Over time I had become good friends with Judy's husband Ray and we played amateur hockey together and when we were in the shower I had seen that he was about the same size I am between the legs, besides being about the same height and weight. The only major difference between us is that I'm blond and blue eyed and Ray has brown hair and brown eyes.
Anyway, after seeing how hot Judy looking Judy was in bed, I came up with a half-baked scheme to try to trick her into having sex with me during the upcoming Halloween party. I figured that if I was in a costume and being the same size as Ray, that under the right circumstances I might find an opportunity to push her up against a wall and fuck her brains out. Strangers things have happened, right?
You see, Ray had told me he had a Darth Vader costume for the Halloween party they were throwing. I had to find a way so Ray wouldn't make it home for it so I could take his place. Ray is a trucker who owns his own truck, so if it breaks down… he's down too. He did tell me once that if one drop of oil got in the cooling system it takes out the water pump within a couple thousand miles and as his runs are generally about 2600 miles, I could make it so he would miss the party. The day before he left on his latest run I came around and was talking to him when his cell phone rang and he had to get some information from his home office (a spare bedroom) for his dispatcher and went inside to get it.
He already had the hood up so a few squeezes of sewing machine oil into the radiator and with any luck, things take care of themselves. They don't have a land line, only cell phones and Judy never keeps hers charged, so I got a call from Ray the day of the party saying his fucking water pump went out and he was struck until the next day but he couldn't get a hold of Judy and for me to let her know he would miss the party. I told him I would let her know and for him and not to worry that I would watch over her at the party.
When I looked after their place two weeks before, I'd made a copy of their front door key so about 7 o'clock, about the time Ray would have gotten home from his run, and about the time the party was starting, I let myself in and made my way to their bedroom and put on Ray's Darth Vader costume and walked into the party. When Judy saw me, she ran up to me, putting her arms around my neck and hugging me, whispering in my ear:
– I hope you're horny tonight, because I know I sure am. – I knew I couldn't betray myself by saying anything, so I just nodded my head at her and grabbed her ass under her sexy little school-girl costume.
As the night wore on, I made sure her drink was never empty and that they were stiff one. About 2 in the morning the last of the guests left, leaving us alone and Judy looked at me and put her hands under her tits, showing them off, saying:
– I hope you're ready to play with these… and others things too – she giggled. – Let's leave the cleaning up until tomorrow, what say? – I again only nodded as I followed her into the bedroom and when she made to take my mask off I stopped her and wiggled a finger in front of her. She give me a weird look at first then said: – So you want to fuck me as Darth Vader? Is that it? Oh okay, come fuck your young school girl with your giant light stick. – I was relieved that she was getting into it, this was the critical moment and it seemed to be going my way. In a deep breathy Darth Vader voice I said:
– Do a striptease for me, slave!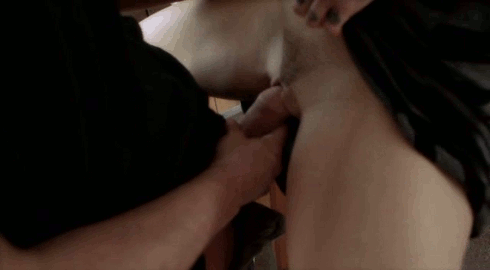 She smiled and turned on the radio and began to strip for me. Fuck! If I only had a camera to remember this in every luscious detail. When Judy got down to only her shelf bra, a garter belt with black nylons, I stopped her by pulling off her feet and pushing her down on the bed. I pulled my black groves off and shoved two fingers up her dripping pussy. Fuck! She was a horny little bitch! As I finger-fucked her she undid my pants and fished mu stiff cock out. I hadn't taken a chance of having the wrong underwear on, so I didn't have any on at all. Judy smiled at me:
– You're just as fucking horny as I am, aren't you baby? C'mon, fuck your horny little school girl.
She laid back on the bed with her sexy legs spread for me this time. I climbed on top of her, placed my cock against her dripping wet slit and teased her for a few moment before shoving deep into. I sank into the hilt, in one thrust, that's how slicked up Judy was! Fuck! Judy was so fucking hot and wet that when I started banging her the cum running out of her would splatter with each thrust. Fuck, I'd never fucked a woman who was this wet and willing before. She made like she wanted her legs up on my shoulders so I shoved them up there as I fucked her as hard as I could. When I got two fingers on her clit as I continued to fuck her, she exploded in a huge orgasm screaming:
– Oh fuck yes! Fuck me stud, fuck me. I don't know what got into you but just keep it up, fuck me to death! Oh fuck, I love it!
She came over and over again, and when I reached down and felt her finger up her own ass… I came so hard I almost blacked out! I did manage to keep her legs on my shoulder, just barely though. I had taken one of those little blue pills before the party because I wanted to fuck Judy until the sun came up. So as soon as my cock stopped spurting, I began to pumping her again, but she pushed me out and got on her knees, taking me in her mouth, sucking both our cum off my dick, moaning with passion. Then she pulled my cock out of her mouth for a moment and said:
– You shaved, I like it, you taste different too. – Then Judy began to deep throat me. After she'd made me cum again, this time swallowing my offering, she got on all fours with her head down against a pillow and wiggled her ass at me saying:
– C'mon Darth Vader, fuck this your little human girl, make her have your child. – I thought Judy was only kidding about the kid part, as I fucked her for a good hour, making her cum numerous times before I finally pumped another load of cum into her pussy. After we rested for about 20 minutes she went back down on me again and even licked even my asshole and pushed her tongue part way into it. I'd never had any woman do that to me before.
Man, she was one kinky, horny broad…
Then when I thought he'd tired out, Judy groaned:
– C'mon stud, fuck me in my ass. Ray baby, fill my asshole with your cum. I think I have enough cum now to get me pregnant in my pussy by now honey.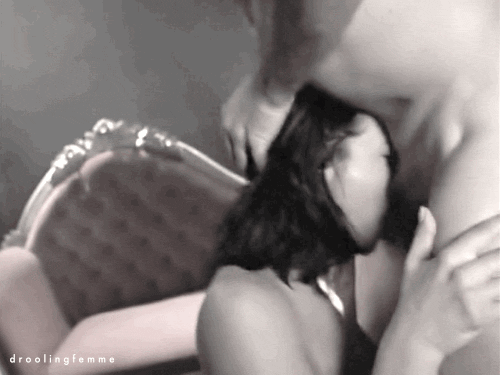 Wait! Did she say 'pregnant'? Is she trying to get knocked-up and she has all those little swimmers of mine in her pussy. Oh fuck that's great! Her raising my kid thinking it was Ray's or maybe she'll think some stranger in a Darth Vader costume fucked her pregnant. I wasn't going to worry about it now, I fucked just her ass even harder than ever, thinking, this'll really fuck with her mind. She came twice more before I came in her ass. Upon pulling out she got on her knees again flicking her tongue on the head of my cock making me jerk and shoot a tiny bit more cum on her tongue. She looked up at me and swallowed it smiling. I looked out through the bedroom window and saw that it was getting light outside. She noticed my direction and she said:
– I need to get some sleep honey, I love you but good night sweetie. – And she rolled on her side with her back to me and was asleep in just moments. I did have my cell phone with me now so to took a few pictures of her, naked, with my cum leaking out of both her pussy and asshole. I think I might frame it and put it on my bedroom wall at home. I left Ray's costume in the closet where I'd found it and her cell phone next to her bed. Ray called me the next day saying: – Why didn't you make the party last night? – I replied that I'd been throwing up all night, that I had a bad case of the 24-hour flu, but that I was feeling better this morning. All Ray said was:
– If I catch the bastard, I'll kill fucking him. – That worried me. I replied:
– What are you talking about? Did someone do something wrong? Is Judy okay did someone hurt her? What's going on Ray you can tell me? – I must have sounded convincing before he continued as if I was still his friend.
– Someone dressed in a costume like mine and tricked Judy into fucking him all fucking night long. And that's not the worst of it, she could be pregnant from this fucker. – I said:
– Oh god Ray, I'm so sorry I couldn't make the party last night. I feel responsible, I told you I'd watch over Judy and I didn't. – Ray replied:
– I don't blame you, honest I don't. You couldn't help it if you came down with a bug. But I just wish I knew he did it, I'd break his neck.
A month later Ray called me up:
– Judy's pregnant and won't have abortion and says its murder, so I just have to live with it. – I replied sympathetically:
– Ray, it's not the baby's fault or Judy's so you should just go along with it. Just pretend that you adopted the kid, don't worry about how it happened, or you'll just drive yourself crazy.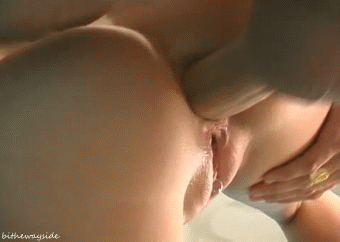 Ray thanked me for my advice and said that he would try to do what I suggested. I've seen the beautiful little baby girl that Judy and I made and I would love to make some more with her, if only I can could think of away. Of course, I don't have to worry about Ray, he couldn't handle bringing up someone else's kid and they divorced. So Judy is all by herself now, and living only four miles away.
You'll also like these stories: