[en] [orgy] [cuckold] Promoted From a Fuck-Buddy to a Boyfriend
My twenty-two-year-old wife Patti gets real horny mid cycle. She has an IUD and knows when her egg is dropping. She has a strong urge to get fertilized so she really wants sperm injections then, although they always seem to be welcome! The IUD keeps her from full pregnancy but her desires have gotten us into some horny situations. I always wished to be her boyfriend and I succeeded in that, finally. And here's the story.
We have been married for two years but fucking off and on for seven. We lived in the same neighborhood growing up. It wasn't as romantic as I had fantasized my first piece of ass would be but it felt real good even if she was slick with cum already. It didn't take me long to spurt my cream in with however many loads were already there. She seemed kind of bored, just laying there and not making any of the sounds I expected from a woman getting fucked.
We went back to the living room just after my buddy spurted his cock juice into Patti. I could hear her squeal with delight. All the other guys had to leave so I took Patti to the bedroom and we talked while I got hard again. She told me that one of the guys who just left was a boyfriend who had taken her cherry a few months ago. He had talked her and Jody into these little orgies a couple of days a week while her parents were at work. Jody already fucked around quite a bit so Patti went along with her friend. She liked the attention so kept coming back for more.
Apparently, the boyfriend was on to new conquests so told my buddy to come over and bring a friend which was me. By then I was real hard again and we had the kind of sex I had wanted the first time. She moved with me and moaned and squealed. Even though she had several other guys' cum in her already she was wonderful. I was in love. My balls were freshly drained and she was real slick so I lasted a long time which got her off and impressed her.
She promised to be my girlfriend from now on. The four of us got together regularly like she had with her previous boyfriend. We figured we might as well swap around since we had all fucked before but I made it clear to my buddy that Patti was MY girlfriend and he was just borrowing her. Her mom had put her on birth control a year earlier, thank god. I told her it was OK to fuck other guys if she asked me first.
WRONG! Patti let me know quite clearly that it was HER pussy and only SHE decided who would go there and what they would do when visiting. Since I was her boyfriend and if I could handle it, she would tell me about sex she had with other guys or girls. I rose to the occasion in more ways than one and replied that I knew of at least three guys who had shot cum inside her and I still wanted her to be my girlfriend so I guessed I could handle it. What I didn't tell her was that I was already thinking how sexy being full of strange cum made her.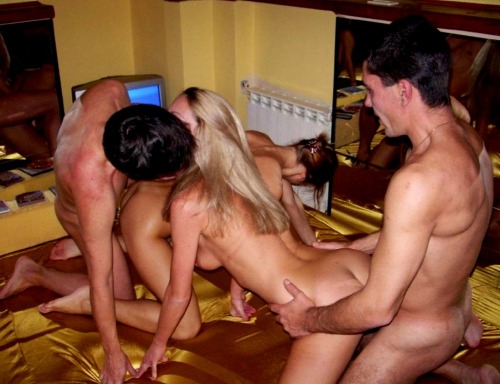 It was kind of interesting that even though I knew she had just had another cock spurting in her pussy and could even feel their cum on my cock she made me feel that I was her only lover ever. Somehow she always made me feel that way no matter what.
Patti was really cute with long dark hair. She as about 5'3″ with big standup tits and nice slim ass. Her pussy was trimmed hairy since shaving was too much trouble and got itchy.
– It's my pussy and I'll decorate it the way I want. If a guy doesn't like it he can take his pecker elsewhere.
She got hit on by some seniors who had cars and money. They would take her to stuff I couldn't afford or get her to. If she liked them she would fuck them for thanks and go out with them again. If she didn't then they at least got a blowjob but no more dates. She wouldn't go out with anyone but me two times in a row because they weren't her boyfriend and she didn't want them to get too serious. I knew they wouldn't anyway because they just wanted to shoot their cum in an available pussy.
She made them use condoms and I got her bareback…
The next time we would get together she would tell me about her dates. I would always be horny hearing about her screwing. She knew that, and when I was pounding her she would tell me I was the best because I was her boyfriend. After we had been dating a year I got my license and had saved enough for a beater car so now I could take her places too. It was a good place to get in each others' pants.
Because it was an old station wagon the stupid guys would laugh until I pointed out the air mattress in the back and just grinned. Then they all wanted to double date with me driving. We went through a few of those mattresses. Patti still banged two of her fuck buddies who were now at the community college because she felt like a big shot going to college stuff with them and she liked their dicks. I was so used to her fucking them I didn't even need to hear about it unless there was something special to report like the time she had a date'n'fuck with one in the afternoon then did the other guy that evening and he dropped her off at my house for thirds. She liked to finish with a cum dump inside because that felt more like real sex plus the hormones and other stuff in semen made her feel good.
During all this time I had diddled her before and after she was got some strange dick but, but never actually watched with another guy's dick pumping her puss. I arranged for the same buddy who had fucked her just before I did to go out with us one night. I told them what I wanted and asked her nicely if she would like a 3-some. She hadn't had that either, so we found a comfortable place and went at it.
I damn near creamed without touching myself when I saw his cock getting wet with her juices as he went in and out. Hearing about her fucking was one thing but actually seeing her doing the stuff she did with me with another guy was totally hot. I played with her gorgeous tits and kissed her hard as she came twice before he shot his wad. I pulled her on top of me and my buddies cum ran down my pecker as we humped each other. I blasted off too.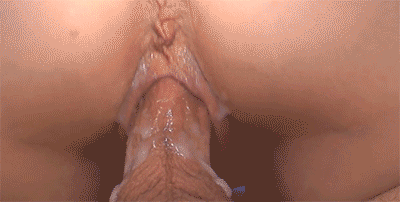 There were lots of interesting things that three could do and Patti could get lots of cum loads and was filled with a hard cock almost continuously. This became an activity for special occasions. We made enough to get a small cheap apartment and considered ourselves engaged. Patti still fucked a college friend once in a while and started bonking an older divorced guy from where she worked. She said he was pretty good and showed me some new stuff in bed. He knew she lived with a guy but didn't know I knew about them. After a couple of months he got possessive and that was his death knell. She got him fired for harassing her. Another girl who worked there was also being banged by this guy and talked to Patti when he left.
Patti brought her home to meet me and we had a FMF threesome so I could get some strange pussy and Patti could try it out too. Peggy became friends with Patti and me and came over to get laid sometimes whether Patti was there or not. On Patti's birthday we made our usual threesome into a foursome which was lots of fun. My longtime buddy started dating Peggy and they were our best friends. It was fun to have another couple to do things with including fucking.
I felt great being her boyfriend
We couldn't afford much of a vacation one summer so we borrowed some camping gear. There was a nice private campground by a big lake that we heard about. When we got there we found there was a part that was clothing optional. We looked at each other and said – why the hell not? After all, we had all been naked together, but not in public.
None of us had skinny-dipped before so it was great fun splashing in the water and running on the beach playing Frisbee. We had a campfire and passed around the spiced rum we had brought. Bedtime was a nice orgy with fucking your partner then switching for the night. The next day three high school boys took a campsite near ours. They were probably hoping to see some tits and they got a good look at our hot chicks who were the best in the place by a long shot. The well fucked but always horny women volunteered to show the boys around and laughed as they struggled to keep their dicks from pointing skyward. Overt sex was frowned upon but we noticed they often stayed within arm's reach of the women when in the lake. We were told later that the girls jacked the boys off underwater so they wouldn't be embarrassed with stiffies on the beach. My buddy and I drank beer and watched the fun.
Before dinner the girls were visibly aroused so we fucked them as an appetizer. After dinner the young guys didn't know how to make a campfire so we invited them to ours. We all had smores and drinks; rum for us and sodas for them. When the party broke up the girls were more than a little tipsy. They insisted on making sure the boys were properly tucked in. We knew what would probably get "in" but they weren't "our pussies", as we well knew.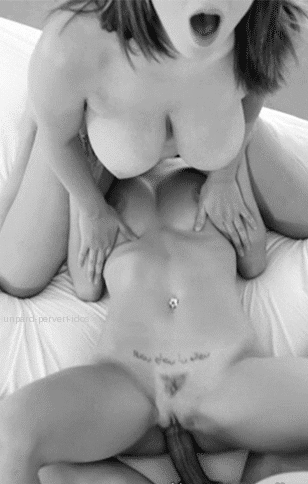 We went to bed and quite a while later were joined by our usual bedmates who wanted a quick and very wet screw. In the morning we found out that the boys claimed to be virgins and didn't have condoms. The girls had never had virgins and felt they would be remembered for the rest of that person's life so all the guys got a piece from each of the girls.
For the next two days the girls would frequently disappear for a while with one or more of the youngsters. We watched them screwing out in the deeper water of the lake though we learned it wasn't very good that way. When they departed the young men paid part of our campsite bill as a thank you so we teased the girls that they had fucked for rent. Their retort was it was a nice way to make money and maybe that was a job to consider.
We got plenty of pussy anyway so everyone was happy. When we graduated with Associates degrees we celebrated with a small civil wedding. Our best friends stood up for us and we had a modest reception at a restaurant. Patti's long time college fuck-buddy even attended. We got better jobs and a bigger place to live. My buddy and Peggy were still going strong and had poor home situations so chipped in on the rent and we got a 3 bedroom town house.
We had a little commune; whoever was available would fuck if they were in the mood. Patti and Peggy would find another guy to screw once in a while for variety. Patti's long time fuck-buddy even did both girls together on one occasion.
Patti decided she wanted a baby. In her lifestyle that presented a few practical problems since she wanted to be reasonably sure it was mine. She did have principles after all. Her sixty-year-old boss had been banging her a couple of times a week but he had a vasectomy so that was good. Everyone else but me got cut off until she was pregnant. It took only two months off birth control when the pee stick changed color and she opened the gates of heaven back up to her other visitors. Actually, as horny as she got I needed the help. Even Peggy complained that there wasn't enough of my buddy left for her needs so she had to find an extra fuck-buddy. Patti didn't slow down until the ninth month and even then her water broke while my buddy was pumping hard into her pussy. He took her to the birthing center. Three weeks later she was screwing both of us one after another as she nursed our darling little boy. There is, of course, no telling what the future will bring. I just hope that my body and pecker can keep up with Patti's pussy.
You'll also like these stories: