[en] [pics] [interview] Mina Drakula Is Skinny BDSM Bitch Who Loves to Make Videos
From your videos we can see that you are real submissive slut. Describe how you feel while your partner dominates you?
Overwhelming feel of running oxygen straight to my brain, that goes with every slap or whip, leads me to orgasm faster than anything else. Maybe, I don't know any more, in the past there was the problem to accept that pain is not the pain, but trigger for a totally new feel, same as to be bondaged, looks helpless in mercy of my master, anticipating that flows high all good hormones. Even the fact that you are doing something unusual is refreshing and gives you new power for fight through this "moral" world.
After every action of this kind and orgasms that I got, I feel totally liberated from everyday stress situations and rules that moral society provides.
On the other side, the relationship itself goes so deeper when my master is satisfied with his submissive slut and rewards me with his sperm, spraying me whenever and wherever he wants. It often happens that I can cum on his sperm while hi spray my face or when the sperm hits inside of my mouth.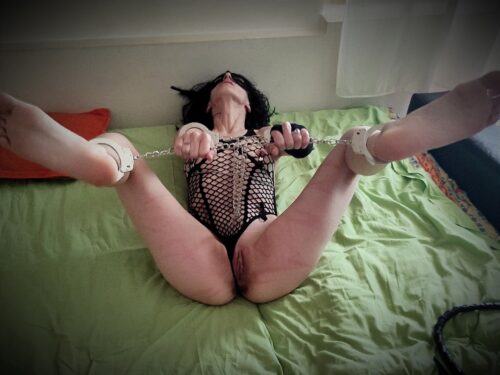 You are 12 years with your partner, which means that you've met when you were 24 years old. How your first sex looks? Are you from beginning in this DOM/sub relation?
I don't know how he figured out what I like, but, I will never be enough surprised with my first reaction, but, our first date looks like this….
After one long and mesmerizing look in the eyes, and first kiss, he leads his hand down my back, in my pants and panties and put two fingers in my ass hole, with other hand he slaps my face hard and I have cummed on that?! He turned me around over arm chair and started to deal with my butt… First with tongue, than with fingers, in the moment that I've realized that the 4 of his fingers are in my butt hole, I cummed again.
Then, of course he put his fat cock down my ass.
I can't even tell you how much orgasms I have. He fucks my ass slow and fast, gentle and hard. I cummed so many times that I started to feel dizzy and lay down in a bed. He didn't leave alone than, but, started to lick my cunt like a pro and give me one more orgasm and than he says "kneel down, I want to cum all over your face". I never let anybody to do that before, but, to him I comply… He cums all over my face like he didn't cum in the years.
That was our first "encounter"… Today, after 12 years we are family with kid. On the one side totally normal family, but we use every free moment to recall that firs moment, and we are doing great to the measure that we have to share that with other people.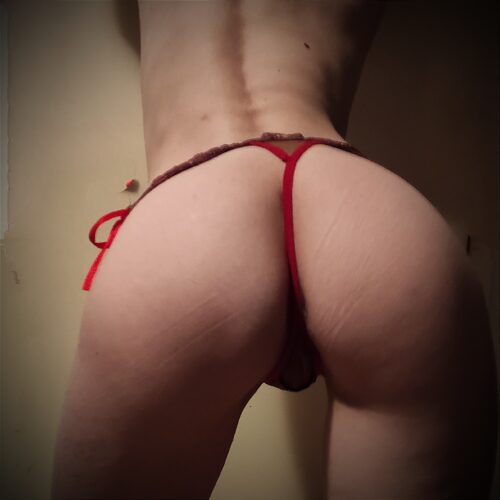 By your videos, we can say that you love sperm. When was the first moment that you started to enjoy sperm?
I've answered that in previous question. Maybe it's not loving sperm, but loving the feeling of giving the pleasure to my master. The act of his cumming makes me happy very much due to fact that I am responsible for his pleasure, and than I don't want that his sperm goes nowhere. I want to feel it on me or inside of me. For the same reason we don't like condoms so we advice, for protection, choose partners carefully and be faithful to your master.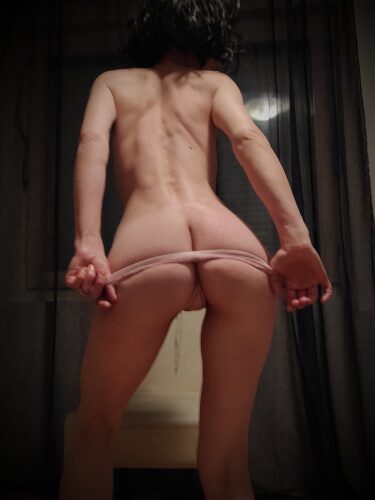 You record your videos so good that you opened your OnlyFans. How much money do you earn from sales of your movies and what will you recommend to the others that want to join OnlyFans?
Unfortunately, we stared our OF few months ago. If we knew that is so good we will do it much much earlier, and always keep some camera rolling since the first time we met.
OnlyFans is not story for fast money. It is something that needs to grove, like every business. You should build your profile, get to the right fans for your content and stuff. Our profile is free (for now) and it has a lot of free content for fans to enjoy.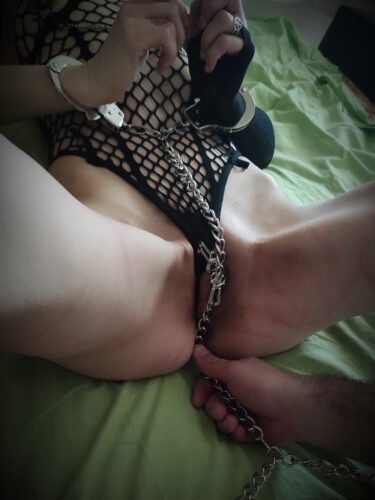 We record and publish exactly the stuff that us two enjoy too and the fans recognize that and gives us a reward in tips option on OnlyFans. Most income came from locked PPV in inboxes of our fans. That's long play porn videos of us to doing crazy and normal BDSM stuff and more. Let's say that we earn average income in our country (Serbia). Maybe, someone will like the fact that I have PHD in philosophy (literature department) and my husband is musician and producer.
Link to get to us is onlyfans.com/minadrakula, but, you can find us on social networks by the same name on twitter and telegram.
Feel free to write to us, we'll be happy to answer any question.
If you want to open OnlyFans with our referral link, here it is – https://onlyfans.com/?ref=209708334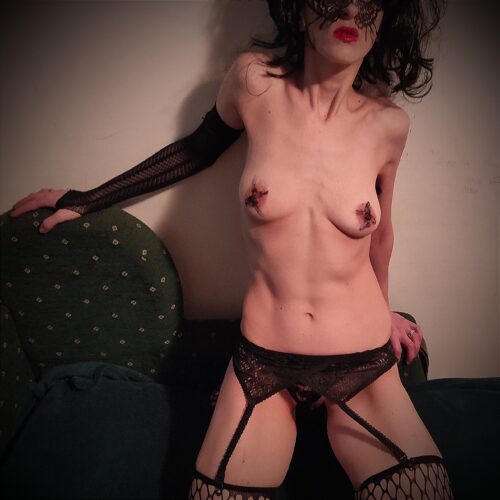 Thanks to your activity, recently you have threesome with a fan. Can you describe that experience.
From the first time on line, we started to receiving the big amount of offers for live dates. Than we decided, like why not, and started hard selection of offers for potential partner for sex and video shooting.
Our criteria is big, and we have great intuition n that subject. First partner arrives to our apartment month and a half ago. He came early in the morning and after the first coffee he sits me on his wing while my husband plays with fingers with my cunt and ass hole. Then them put me a claps on my warts. After that, I was on all my four on the bad and getting slaps on my face, whips, even anal fisting… While one works with me, other one keeps my mouth shout with his dick. They were doing that to me whole morning.
After that they turned me around, put hand cuffs on my arms and legs and whipped my pussy so long and hard. I don't know how many times I cum this way, but I was whole shaking by multiple orgasms. Then I ride our gests cock while my husband gets in position for DP. It was almost 3 hours of action. At the and, of course, them both cum on my face.
By the way, this is our third threesome, but first recorded.
We are looking forward for new meet ups with similar people.
What is next? What Are you planning?
We go further by this tempo. We are planning to invest in better production, you know, for better camera, stands lights, gadgets and sex toys. Our biggest rule is to never record something that we do not enjoy ourselves. We also have our private telegram channel with teaser, but we gave that only to people who contact us and tip some on OnlyFans or FetLife.
I must bring somethin up… Some time ago we changed roles. I was Domina an he was my sub… It was great, we have to explore it more, however, I was brutally punished for that later, hahahaha.
One kiss from me to all Your readers and their big fat cocks and full balls. Be real and give your partners all that them want from you, enjoy together.
One Love to Ya all and see Ya on OnlyFans, and, who knows, maybe in person.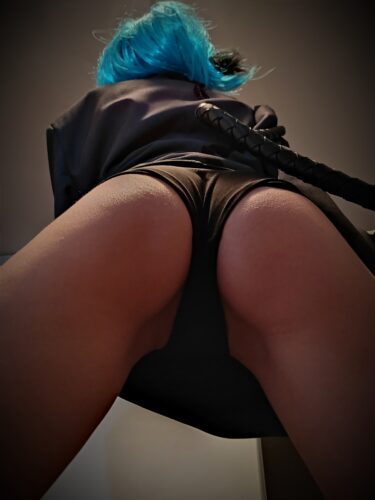 Hi again!
My name is Mina Drakula
I'm a MINDBLOWING GIRL
Hi again!
My name is Mina Drakula
I'm a MINDBLOWING GIRL
You'll also like these girls: